Buttermilk Caramel Glaze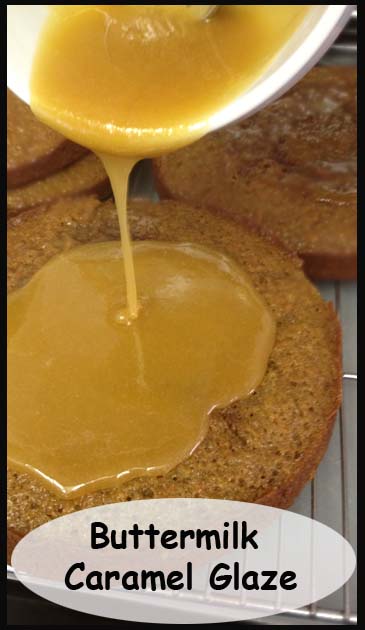 This is THE best stuff. It can be used as a syrup on pancakes or cooked a few minutes longer for a thicker glaze. Delicious! I always use this on my carrot cake.
On the stove over med-high heat mix
1 cup sugar
1/2 cup buttermilk
1/2 cup butter, cubed
1 tsp corn syrup (I use light)
1/2 tsp baking soda
While stirring constantly bring to a boil- it will foam up so be sure your pot is deep- remove from heat (or cook 1-2 minutes longer until caramel colored for thicker glaze) and add 1 tsp vanilla.