Chocolate Sour Cream Frosting

You need:
12 Ounces semi sweet chocolate- (I use chocolate chips but if you use a bar chop it into small pieces)
3 sticks unsalted butter, room temperature.
3 cups powdered sugar
3/4 cup sour cream
dash of salt
I don't have a double broiler so I do this,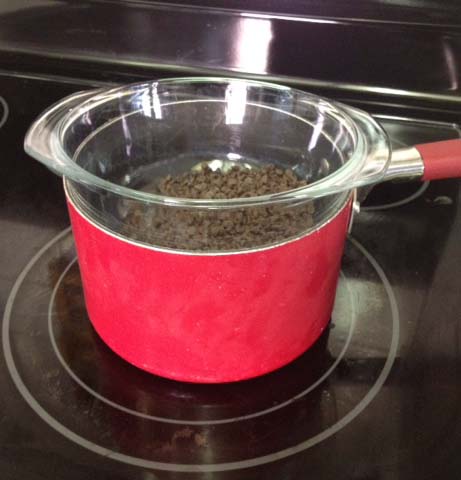 making sure my bowl is about the simmering water NOT in the water stirring the chocolate often until smooth. Remove from heat and cool (10 minutes or so.)
With my hand held mixer I then beat the butter on high until fluffy and then reduce speed to low, gradually adding sugar until smooth. Add Chocolate, sour cream, salt and beat to combine. YUM.