Cascading Flower Cake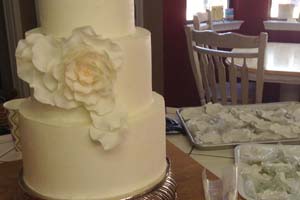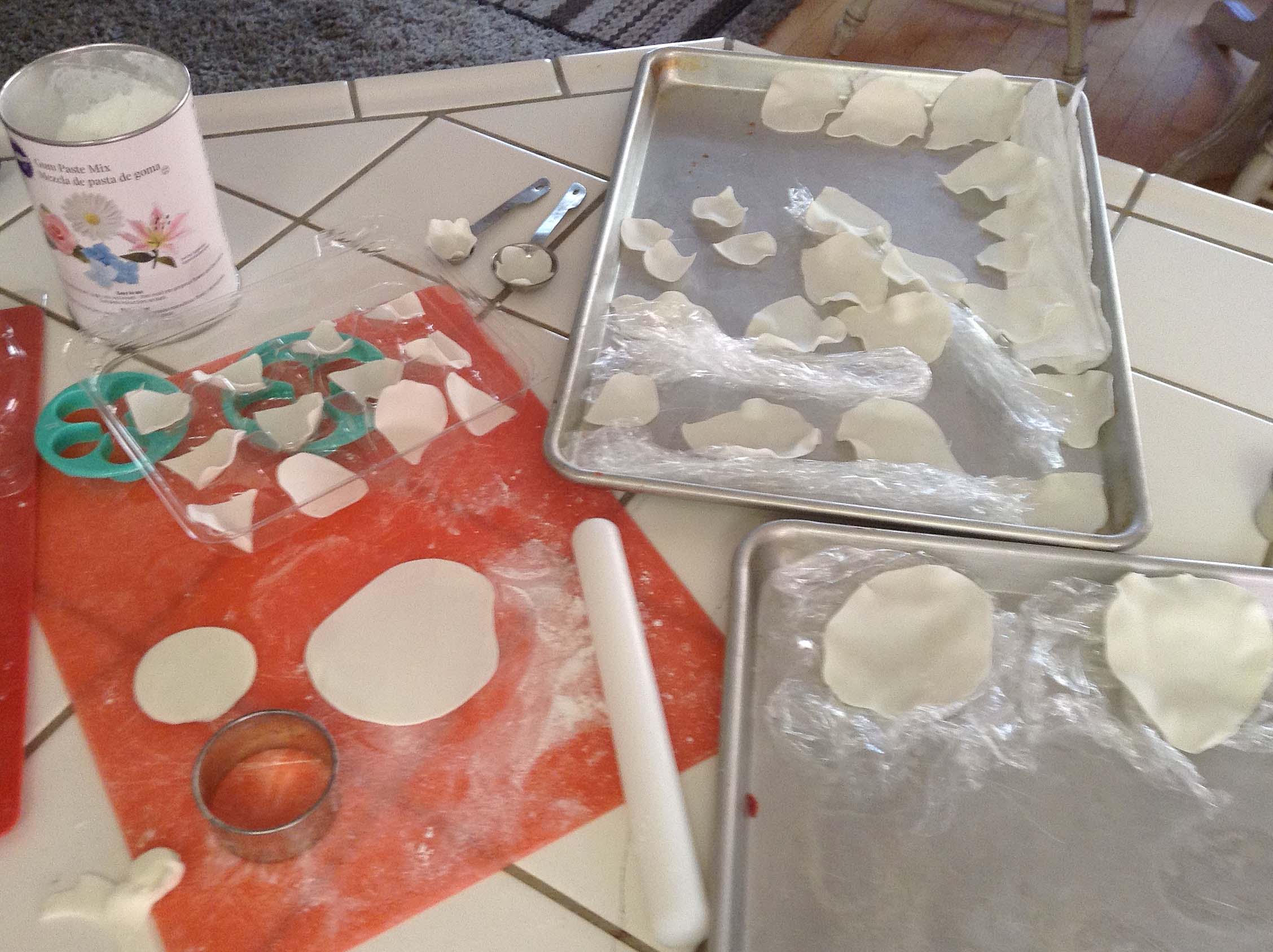 To make these petals I used Wiltons Fondant (homemade would be way too soft) rolled in Gum Paste Powder so that the end result would be more firm than just fondant. I dried the two center flowers in a table spoon and teaspoon to get them to curve up. I attached the first 3 layers together with gum paste glue (powder with just enough water to form a paste) and then added the rest of the petals one at a time.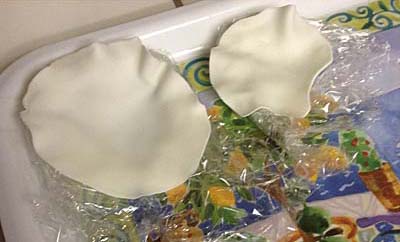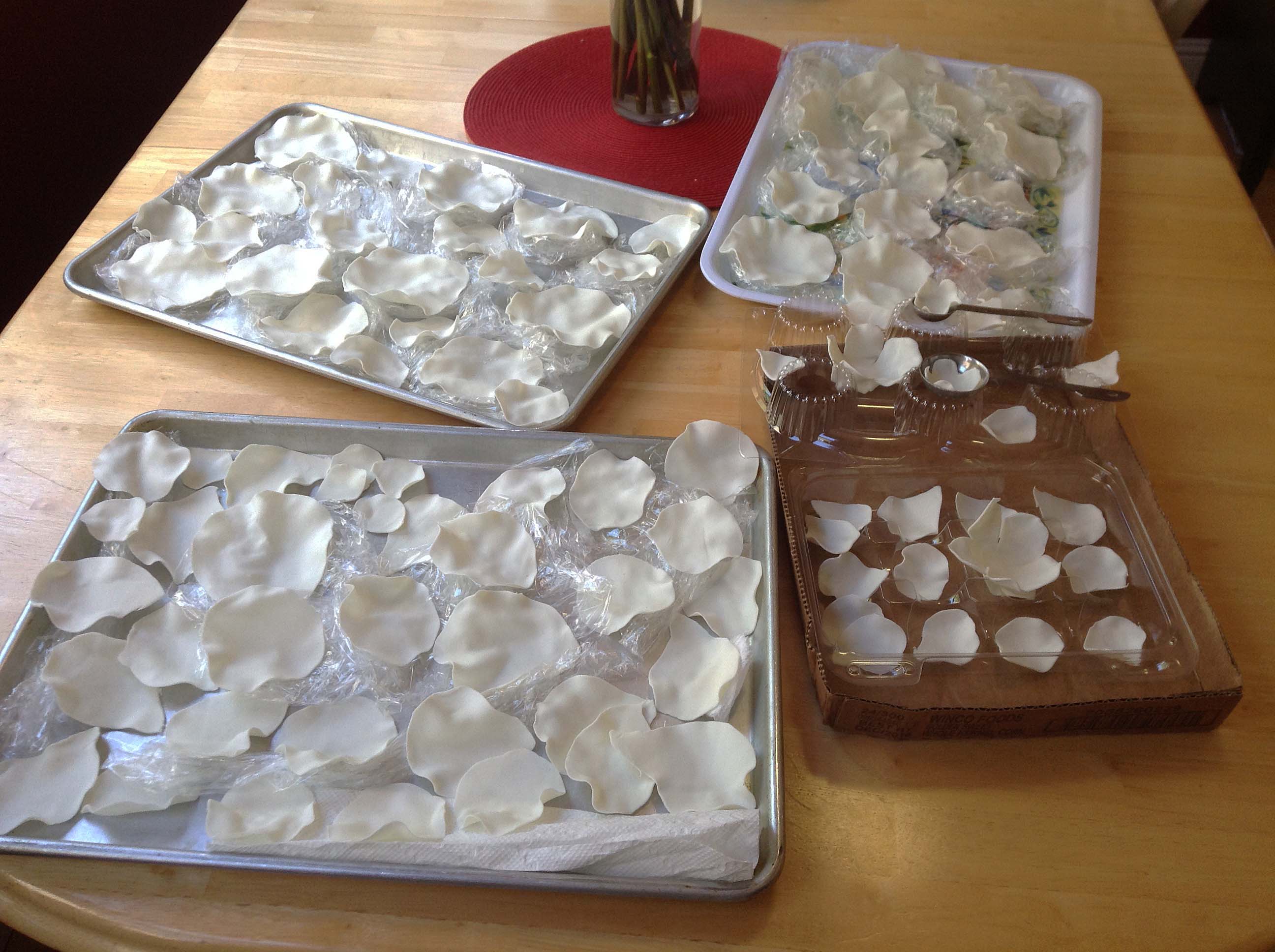 Let the petals dry on, tissue paper, the edge of a cookie sheet or little beds of saran wrap so they don't dry flat. Obviously the petals didn't dry together like a puzzle, I used a small circle cutter to trim them so I could slide them behind each other. For the edges I blended gold, orange and pink and used a dry paintbrush. You can go here for more details on making the Fondant Flower center. Happy Baking!