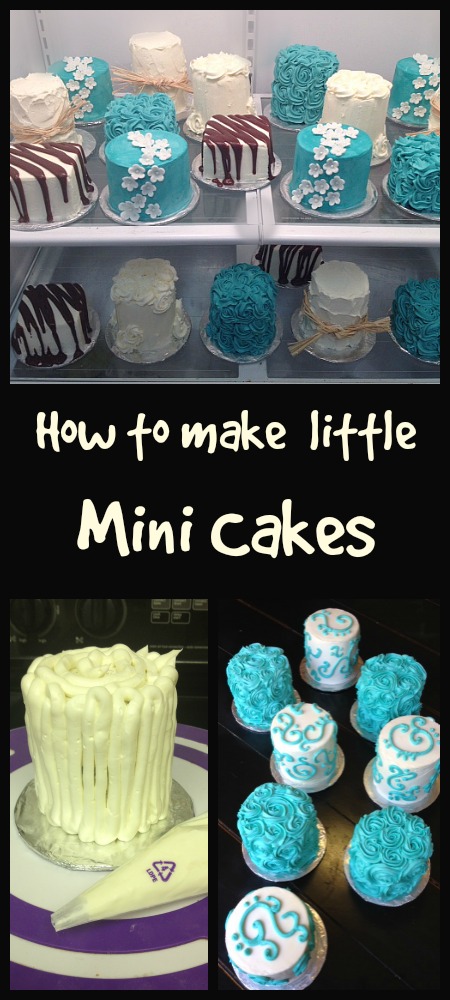 To make these I lined a jelly roll pan with wax paper and then spread my cake batter filling the pan a little over half-way, (I didn't want it too thick since I wanted 3 layers in some of the cakes.) Once it had baked and cooled I used a 4″ circle cookie cutter to cut out the rounds, it was nice using a JR pan because I could get so many rounds with hardly any wasted cake. The wax paper helped me get them off the pan really easily too. I built them just like a regular cake but only used butter cream (no fillings.)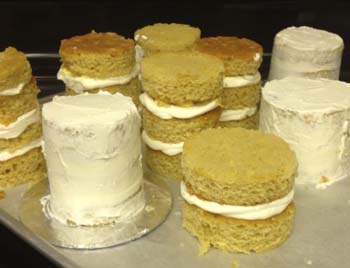 For stability I put a straw down the center of each stack and them put them in the fridge to chill before I frosted them with a crumb coat, chilled them again and frosted them with the colored frosting. For the squares I made the batter a little thicker in the pan and only did two layers in each.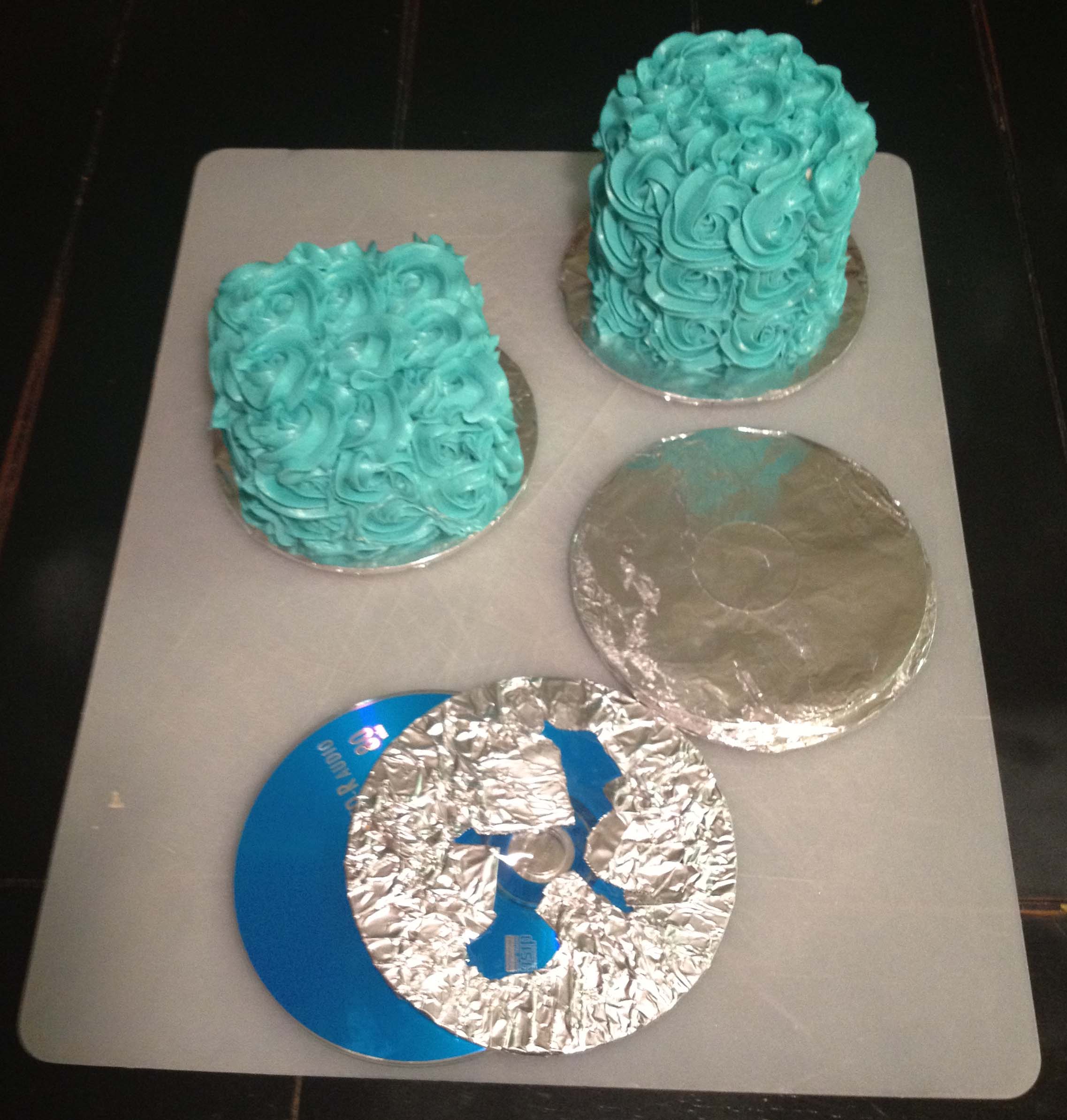 For the cake boards I used blank CDs! They were perfect!