I love Pizza. (Favorite Pizza Dough)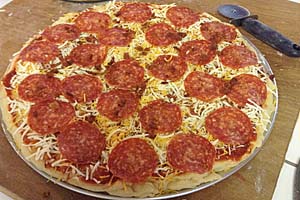 It's fast- it's easy- it's (relatively) healthy and best of all it's not expensive to make and I almost ALWAYS have some toppings on hand. I have tried over the years to find a good homemade dough that my family would like, and when my husband came home one night, took a bite and said "you made this??" I knew I had found the one!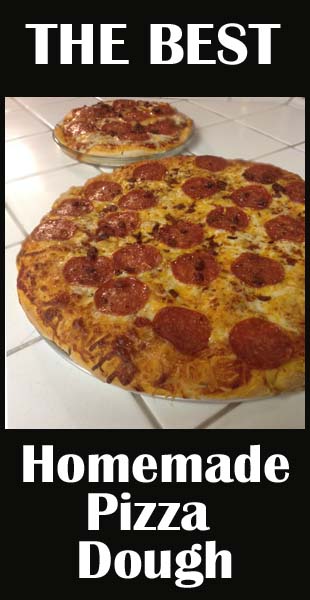 It's from a cookbook my mother-in-law gave me that I love called "Favorites" and it's even good with whole wheat pastry flour.
1 pkg dry yeast
1/4 c warm water
2 1/2 to 3 cups flour (I use 2 1/2 when using whole wheat)
1 tsp salt
2 TBL olive oil
2 TBL honey
3/4 cup cold water
Dissolve yeast in warm water and let stand 10 minutes. In a mixing bowl combine the remaining ingredients then add yeast mixture. Mix with hook (or by hand) for 5 minutes. Form into a ball, cover with plastic wrap and let rise about an hour. Makes two 12″ pizzas (prebake crusts for 10 minutes at 450 degrees before adding toppings- then another 10-12 minutes with toppings.)