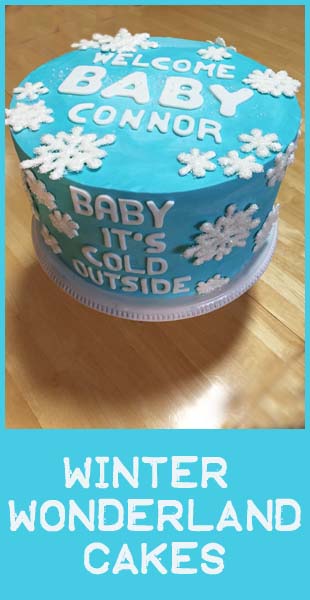 The photo doesn't do it justice, but this cake was so sparkly and beautiful! I used this smooth frosting technique to start with. Then for the snowflakes it was fun and simple.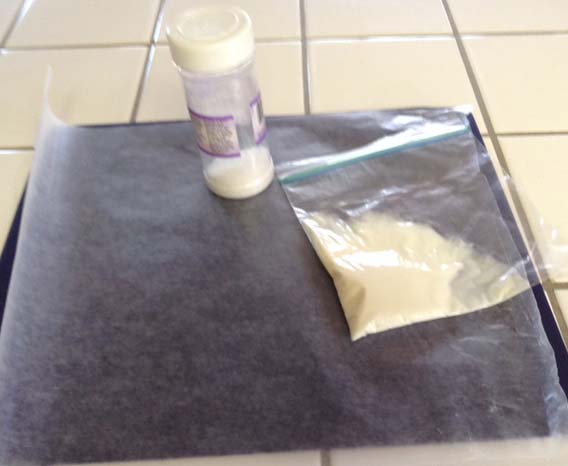 I used Wiltons melts, wax paper, sparkling sanding sugar and that's it!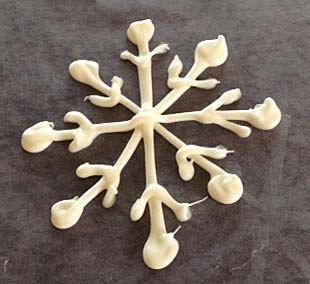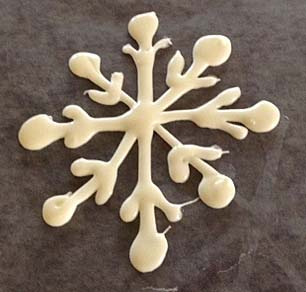 I placed wax paper on a cutting board, piped the lines, (it doesn't have to be perfect) and then gently tapped the board to smooth it out.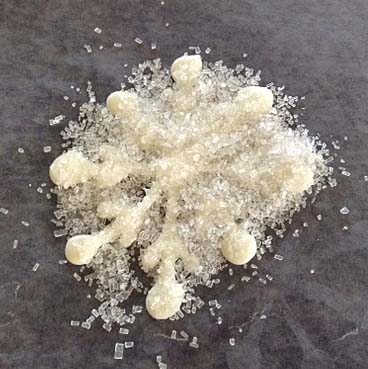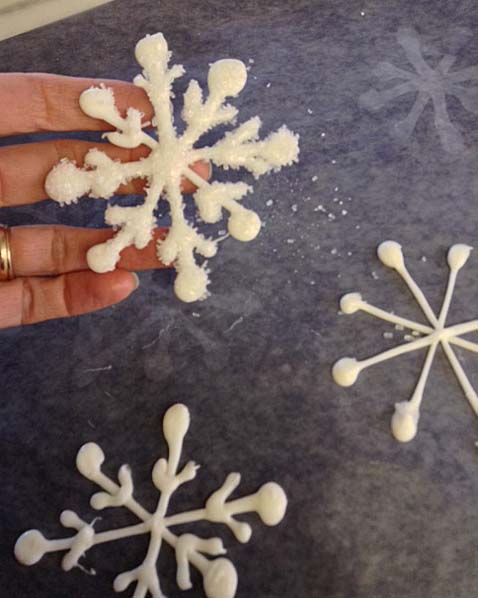 I then totally covered it with sanding sugar, let it dry and then tapped the sugar off. Gently peel off the paper and enjoy! I put these on cupcakes too. I just attach them with a little bit of frosting.