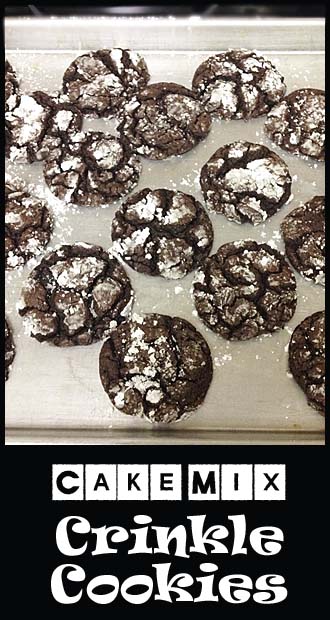 My husband is the biggest cookie snob so when I made these last minute treats for my Church Choir I thought for sure he would notice they were from a box, but nope! He ate a stack of them and loved them. I have made some cake mix cookies before that were more "cake like" but these turned out soft, chewy and delicious!
1 box chocolate cake mix (I used Duncan Hines dark choc fudge)
1/2 cup oil
2 eggs
1 tsp vanilla extract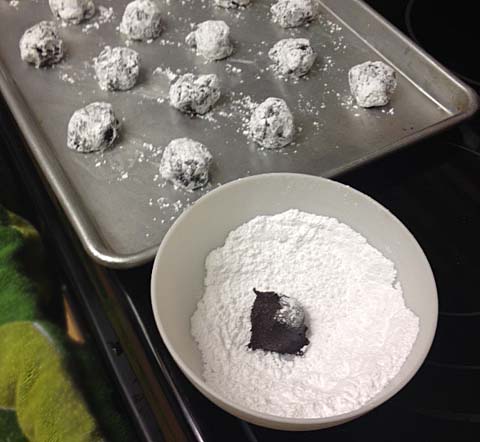 Mix together, it will be a little sticky so I just plopped each scoop straight into the powdered sugar, coated it, then dropped it on the sheet. I covered them with more powdered sugar when they were warm out of the oven. Enjoy!!