This is heaven. I dont make this very often because I cant stop eating it if its around.
Melt the PB and chips together then pour over the cornflakes in a large bowl- mix well but gently to avoid crushing the cereal too much.
Spread it on a wax paper covered cookie sheet and let cool. I like to melt white chocolate chips and drizzle over the top but thats optional. You can cut it into bars or crumble it and eat it like popcorn. SOOOOO GOOD.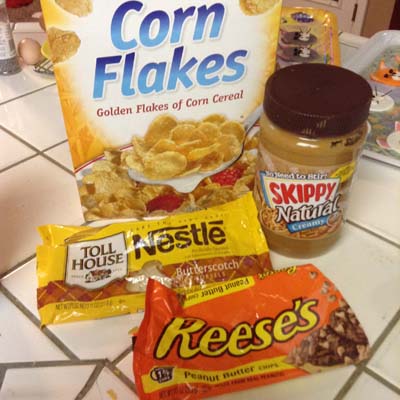 1 box cornflakes any brand (about 10-11 cups)
1 cup creamy peanut butter
1 12oz bag butterscotch chips
1 12oz bag peanut butter chips