I really don't like thick heavy frosting- I love cream cheese though so I kept experimenting until I had a light and fluffy Cream Cheese Frosting that I loved!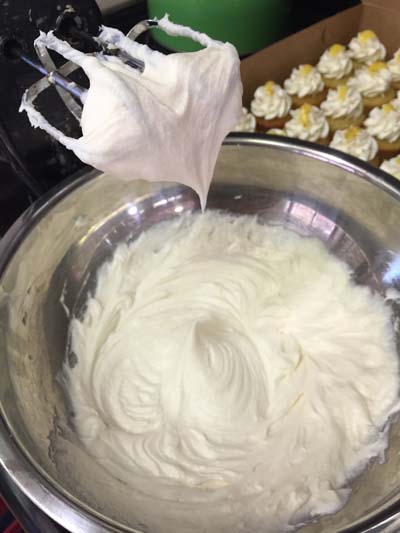 1 pound (4 sticks) unsalted butter at room temp (can use salted too- I just love the creaminess of the unsalted.)
1 8 oz cube of cream cheese at room temp (you can up it to a 12 oz if you want it a little heavier, great for a filling but it wont pipe as lightly if you want swirls.)
1 TBL real vanilla
Blend the first three ingredients until smooth then add
5 cups of powdered sugar
SO SO SO SO good! You can add a cup of regular buttercream to make it even easier to pipe your swirls (I add swiss meringue buttercream on occasion) but its delicious all on its own. Happy Baking!