Another Eagle Scout Cake and another fun idea!
I used Rice Crispy for the base as usual.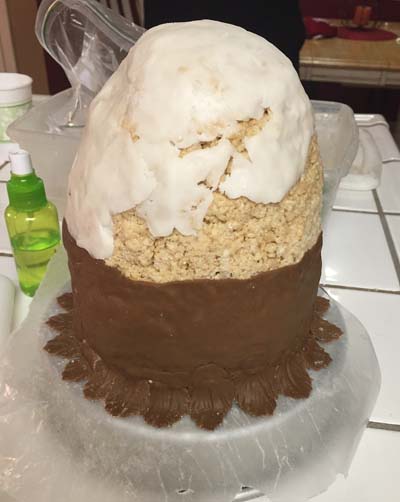 With a leaf shaped cutter I made my "feathers" a couple days ahead so they would dry and hold their curve.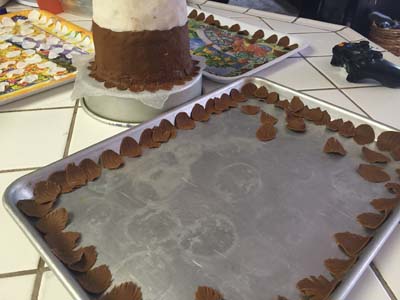 I layered the feathers bottom to top, covering the RC in fondant first helps so it looks more solid in color.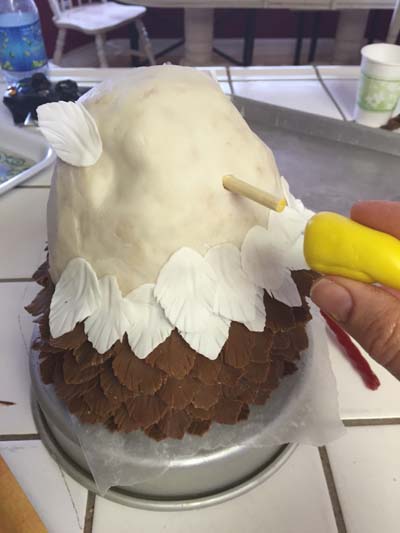 I used strips of fondant for the base and for the top layer covered the whole thing in red fondant.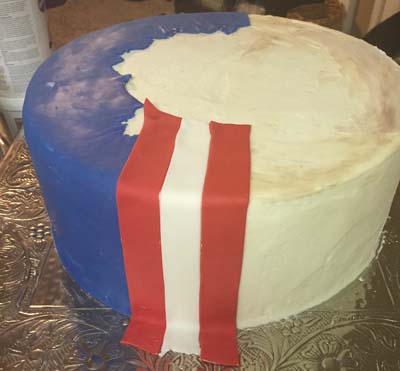 Big Crazy Eagle Head! The Scouts had fun "sharing" it afterwards. (Yes one of them is mine!)