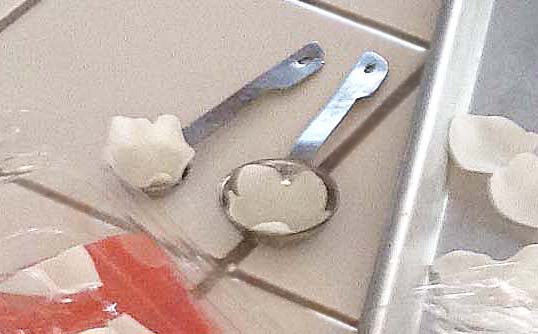 To make the center of my fondant flowers I start with 2 center flowers- I dried these in a TBL and Tsp.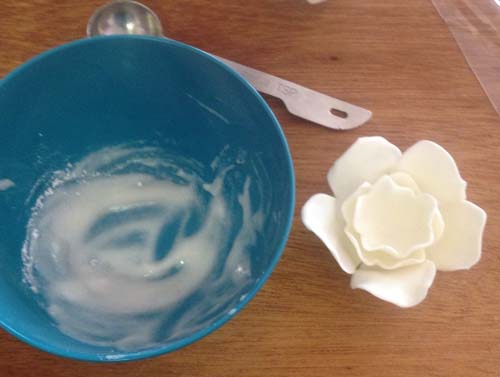 Once they were dried I used gumpaste powder mixed with a little water as glue and started adding one layer at a time, letting it dry in between additions on a "bed" of saran wrap for support.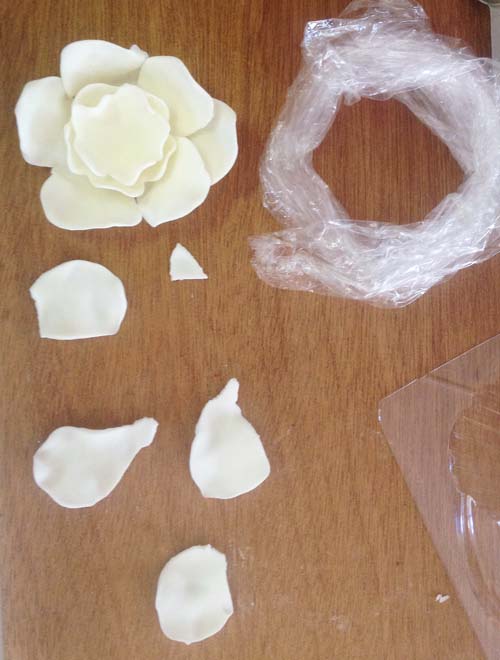 I used a popsicle stick inserted in the cake for additional support.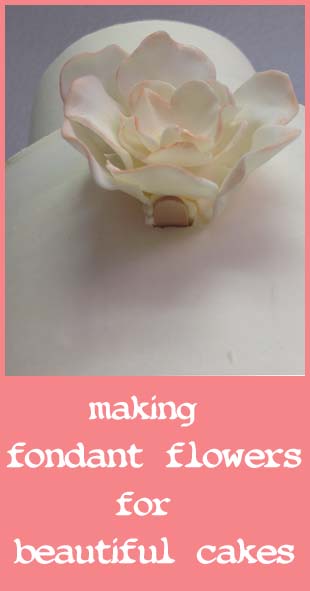 My Cascading Wedding Cake has more details as well. Email me with any specific questions! Happy Baking!