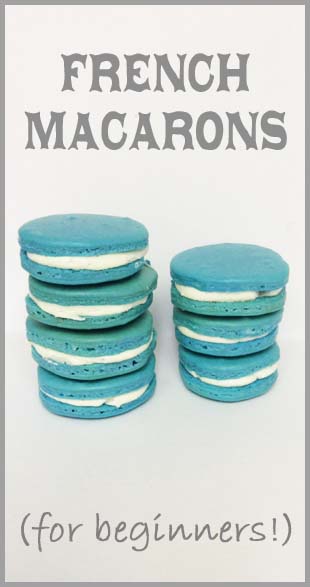 I have been wanting to make these ever since I paid $2.00 for one little macaroon at a bakery. It was HEAVEN! I had to go buy 4 more. I wasn't very motivated to make them because every where I read on line it said they were SO HARD. But after this trip to the bakery I knew I had to try, I couldn't afford to buy enough to feed my addiction. I was prepared to fail but figured, even if they weren't pretty the cookies would still be yummy right? But Hallelujah! My first try I got "feet" and now if you ask me, anyone can make these- there is no reason to be intimidated.
Here is the recipe I used:
1 1/3 cup almond meal or ground almonds
3 cups powdered sugar
6 large egg whites, room temperature and preferably aged up to 3 days
1 cup granulated sugar
2 teaspoon vanilla extract (or 1/2 tsp almond extract, 1/2 tsp lemon extract- whatever flavor!)
Preheat oven to 280
Mix the powdered sugar with the almond meal in a food processor until fine. (I did not sift it after, but many recipes call for it.)
With an electric mixer whip the egg whites, when they are white and frothy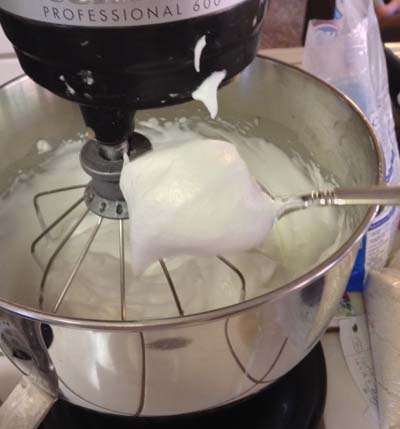 slowly start adding the sugar spoon at a time until it is completely whipped in, keep mixing until you have stiff glossy peaks.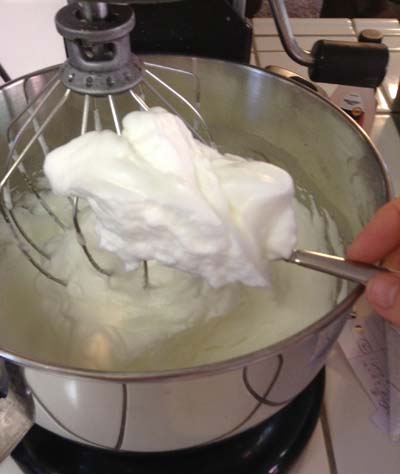 Gently stir in vanilla extract but be careful not to over mix. Using a soft spatula gently fold in half of the almond mixture. GENTLY- folding not mixing! Once the almond is mostly blended in add the other half and continue folding, being careful not to loose too much air from your meringue. Once your almond is completely incorporated check the texture- this is where you make sure your batter is not too runny or too stiff. (This is where I added my gel food coloring, GENTLY!) I have seen the texture referred to as molten lava, you want it to barely drip/roll off your spoon. If the batter is too stiff you can smack it down with your spatula (folding in the sides and bottom) until it has collapsed just enough.
Spoon the meringue into a piping bag fitted or a zip lock with the corner cut off. It will drip so be ready!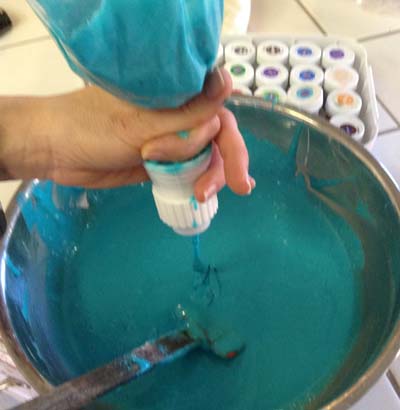 Pipe 1-inch disks of meringue onto parchment lined baking sheets, leaving about 2 inches between cookies. I tried using a template but I am not that good yet. Pick up the baking sheets and let drop from several inches above the work surface to get rid of air bubbles. Let the cookies stand at room temperature for about 15 minutes (or more) to form a thin skin, if you touch them the batter should not stick to your finger.
Place the baking sheets in the oven and bake for 15-18 minutes. Make sure they are cooked all the way through but if they start to brown on top they are over baked. Getting the perfect shape is tricky! Here are my delicious flops….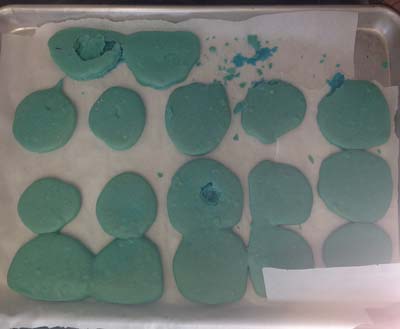 I did get some nice round ones though :).Let them cool completely- then gently lift them off the parchment. I just flipped them over to be sure they were completely cooled.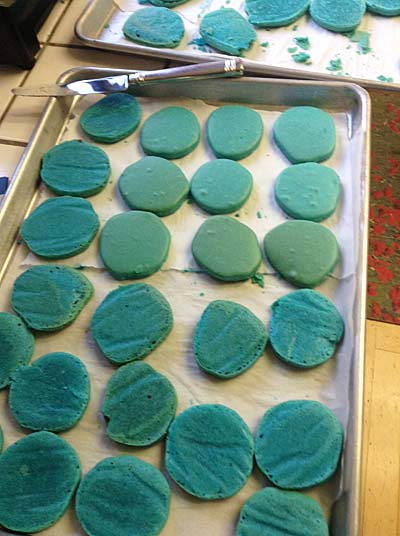 There are a variety of fillings you can use, but I prefer a buttercream that is not too sweet like this Crazy Good Frosting or Fresh Lemon Curd would be delicious too! These store in an airtight container for a week and I think they are actually better the 2nd or 3rd day, a little chewier. Happy Baking!