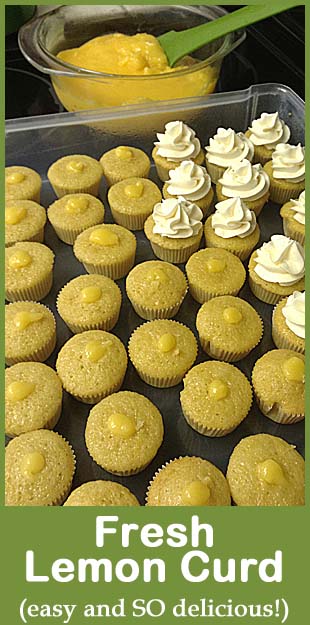 Without FAIL this is the best lemon filling. The tart lemon really stands out whether in a cupcake or just a thin layer between cake rounds.
On the stove using a double boiler (or a glass bowl on top of a pot which works perfectly) combine:
8 egg yolks (from large eggs)
2 whole eggs
1 1/2 cups sugar
1 cup lemon juice (about 7-8 lemons but it does not need to be fresh squeezed- I use real lemon juice that I buy at the store.)
Stir over boiling water, about 10-15 minutes until it coats your spoon. Remove from heat and add 3T real butter and let it cool. Heaven!!!