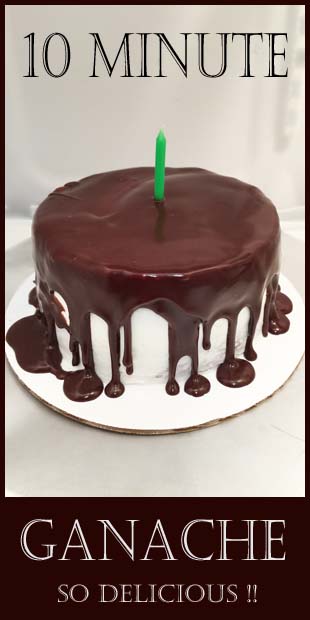 Here is my favorite ganache recipe:
1 cup heavy whipping cream
3/4 cup semi sweet chocolate chips
2 TBL unsalted butter
Place the chocolate chips in a bowl then warm 1 cup heavy whipping cream and 2 tbl butter until you start to see little bubbles on the edges but not to a full boil. You can do this on the stove or in the microwave in increments of 45 seconds, stirring in between. Pour the warm cream over the chocolate chips and let it sit for 5 minutes. Then stir until the chocolate is completely melted, at this point you can add some vanilla to taste if you like.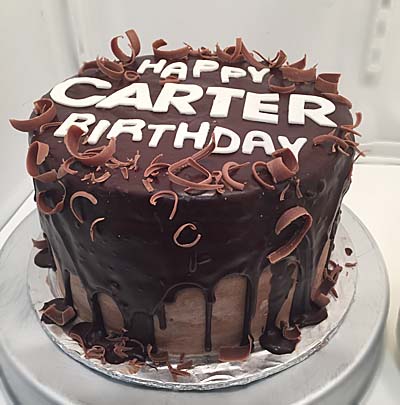 If you want your cake to keep its glossy look make sure it is the temperature it will stay until served before you pour the ganache over the cake. (Ie: If you need to keep your cake refrigerated make sure the cake is cold when you pour the chocolate on it.)
I am always happy to give more details via email if you have questions!