Making shaped cake pops is a little harder than the simple round pops but they are so fun, makes it worth the effort. When I made these heart shaped pops I rolled my cake pop mix with a rolling pin so that I could cut them out with a cookie cutter. I made them smaller than I wanted the actual pop to be because the two layers of chocolate (double dipping saves cracking!) really add to the size of the pop. Once I had the hearts cut out, I chilled them overnight (or at least 3 hours) so they were nice and firm when I was ready to dip them.
Here are my other posts that will walk you through basic cake pop making from this point…..
How to prep your cake pops.
Three steps to pop dipping.
Trouble Shooting chocolate melts.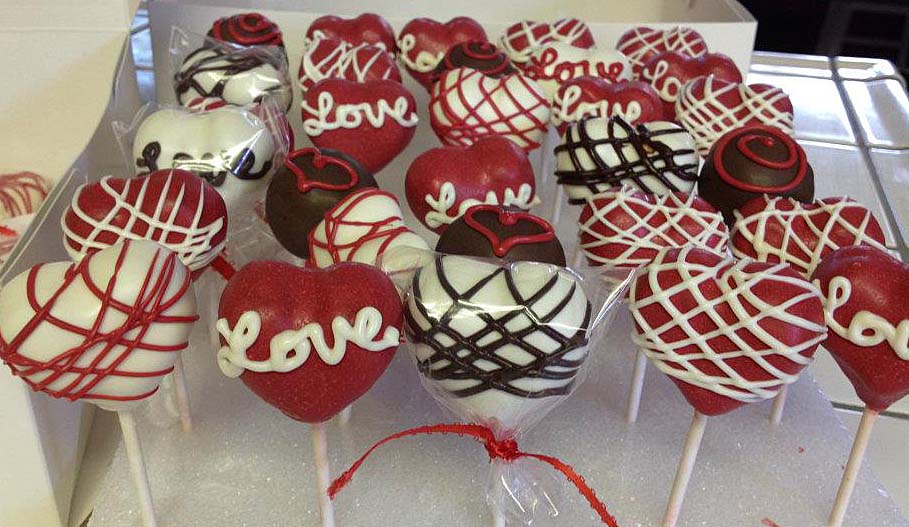 Once my pops were dry I had a lot of fun decorating, I laid them on wax paper to do the lines and letters. I also added in some round pops just for fun. Happy Dipping!