I love frosting this way because it gives a really nice finish without fondant.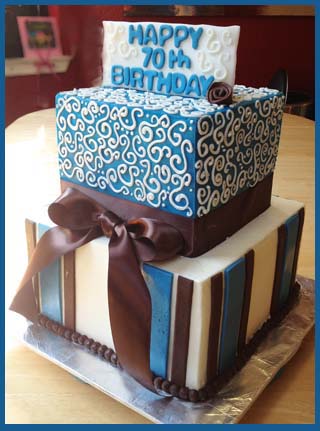 Use a frosting bag (or a ziplock bag with a corner cut off) to pipe even perpendicular stripes along your chilled cake.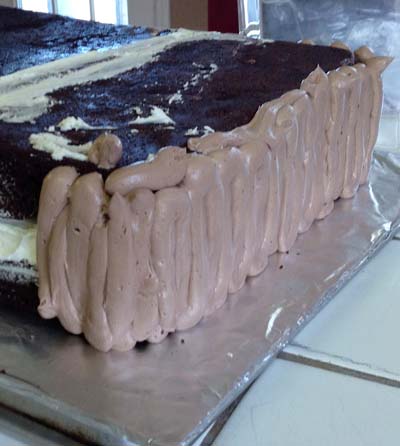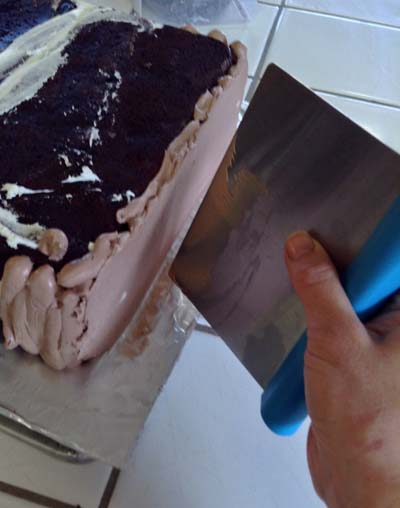 I use a bread cutter like this one to smooth the frosting. (Found it at Target!)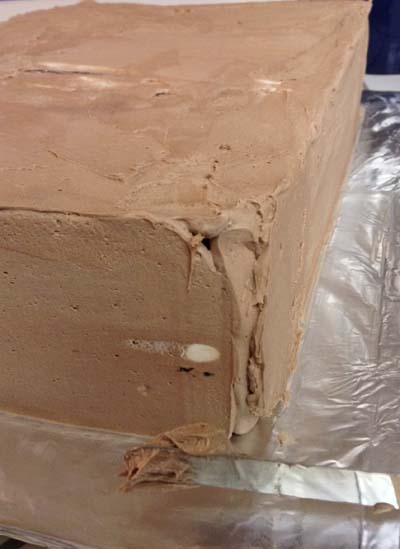 The corners are hard to smooth at room temp, so to get that perfect angle I chill the cake again, then use a small spatula to smooth on more frosting- because it is cold it sets right away and holds those nice angles! Happy Baking!