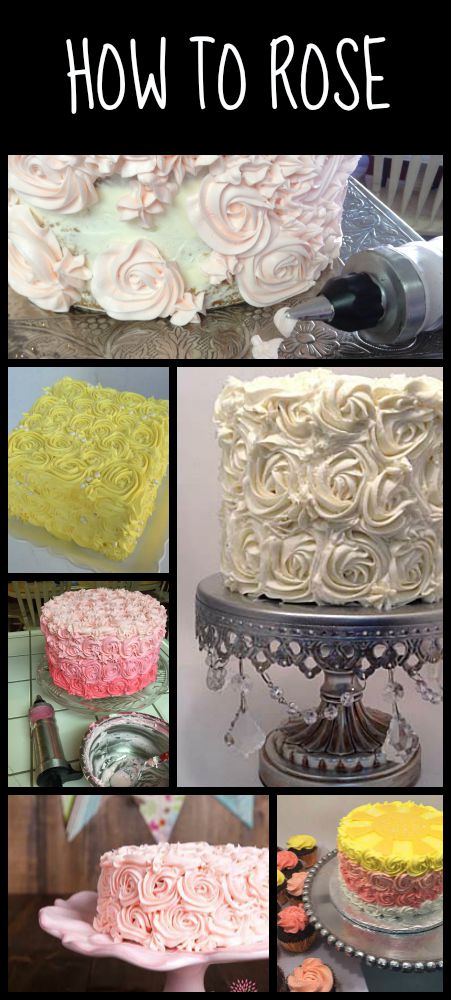 These cakes are my favorites. It is so pretty and easy to do with a little practice. Its not meant to be perfect, in fact that is what I love about it!
I use a large 1M Wilton tip to make this large size "rose." I lifted up between the swirls for the photos but it needs to be done all in one swoop, no stopping! The first swirl is to give that middle center, I pull straight up to give it a little base and then give it a tight whip around. (This is what I had to really practice, once this is second nature the rest is easy :))
Once I have my center I continue around until I have the rose whatever size I need. To fill in the gaps when needed I use a small 5 Wilton Tip to make little mini roses.