This was a fun cake because the recipient is not actually over the hill ;).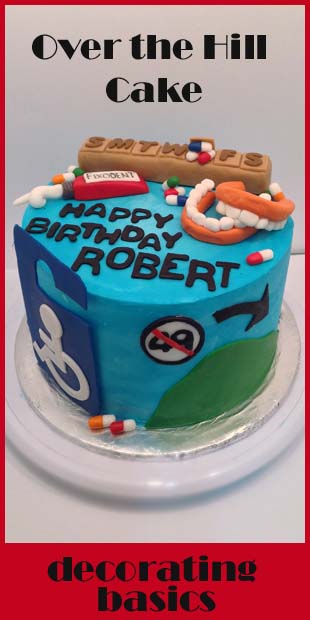 For the little pill box I made a rice crispy rectangle- I just cant stand the thought of a big heavy piece of fondant, and people love eating the Rice Crispy Toppers.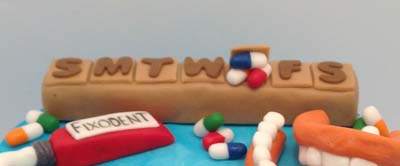 To make the Dentures I used orange and yellow to get that kind of strange color. I rolled my Homemade Fondant into U shapes and used my little ball tool to make the indents for the "teeth."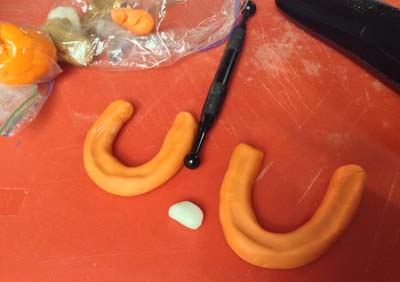 We have a handicap sign for our boys so I just copied the basic outline, I made it a couple days in advance so that it would dry- I wanted the sign to stand up not lean over. Happy Baking!