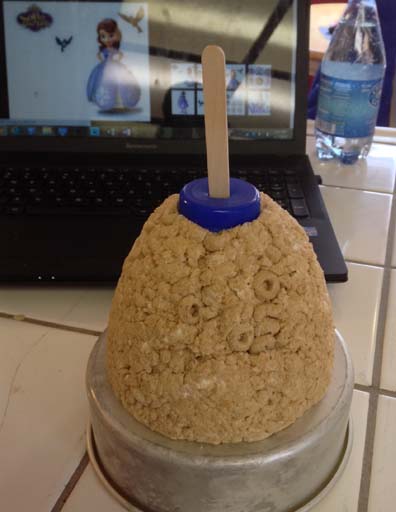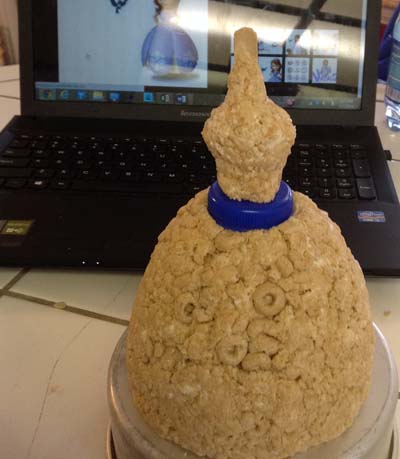 This type of princess is ALWAYS a hit. The little girls (and mom's) just love them. As you can see from the above pics I start with a Rice Crispy base (yes I ran low on RC and added a few cheerios!) and I this time I used a milk cap that I cut the center from to support my popsicle stick. It kept the stick from leaning forward or backward.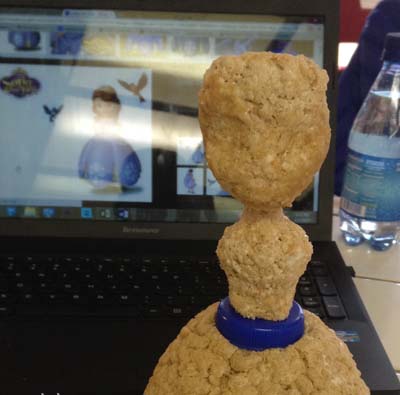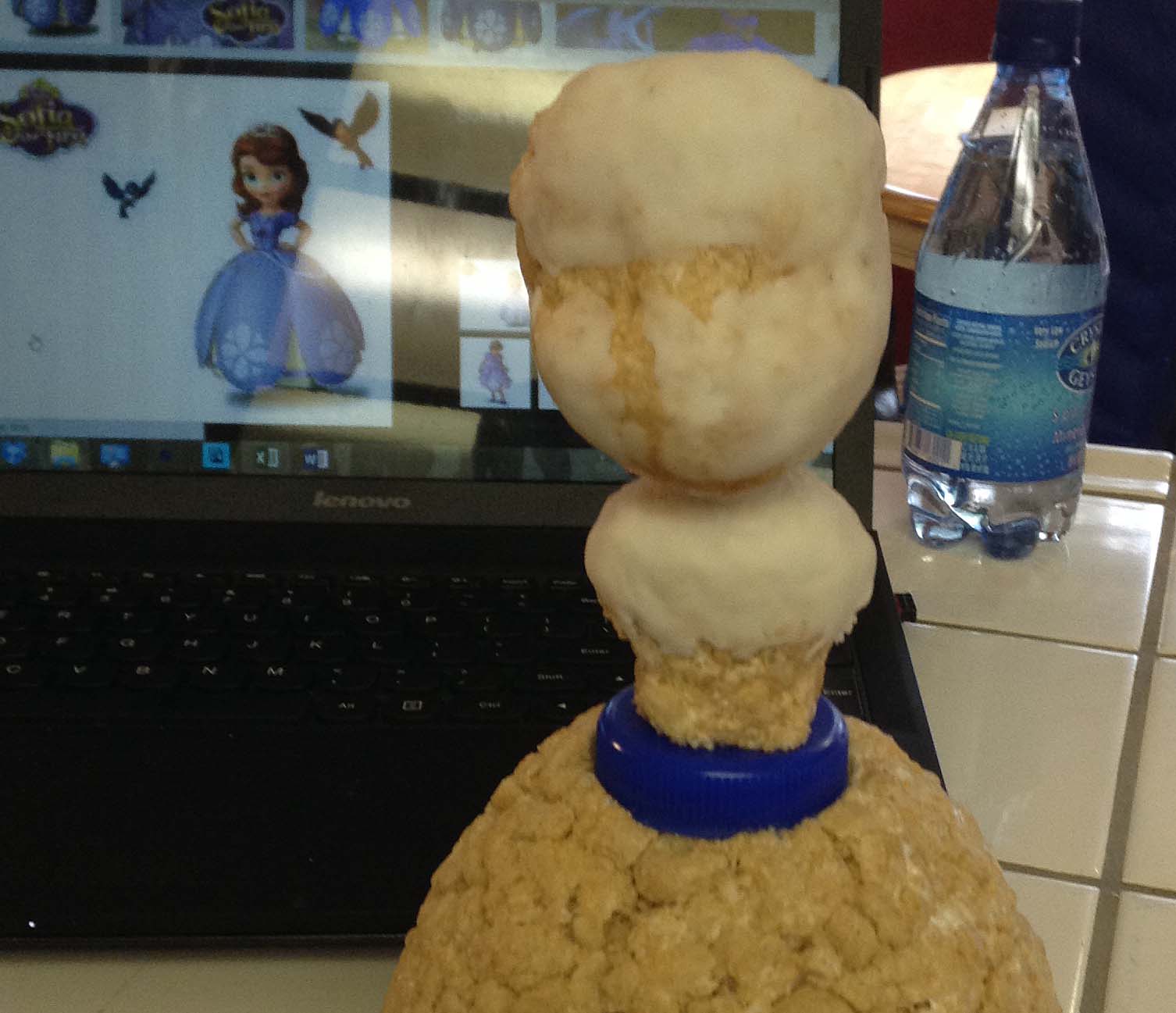 I added the torso, neck and then head, connecting them with smashed RC, then applied a thin layer of fondant to start smoothing it out. I used a little roller to work out the bumps. Before I added the top layer of fondant on the face I put just a little extra button of fondant where I wanted her cheeks to be so I could mold them. I GENTLY pressed in oval spaces with a round tip to make space for where the eyes would be.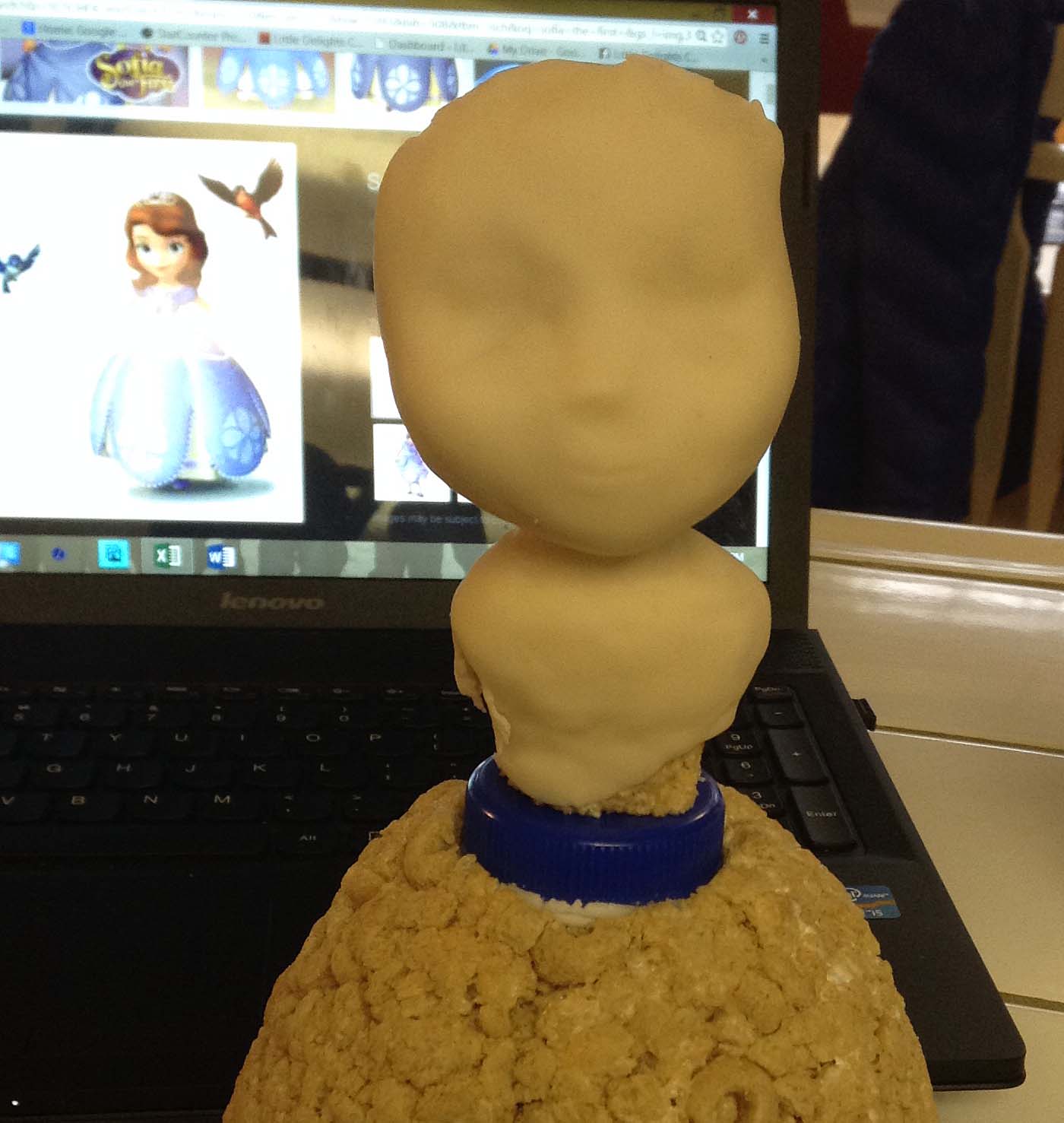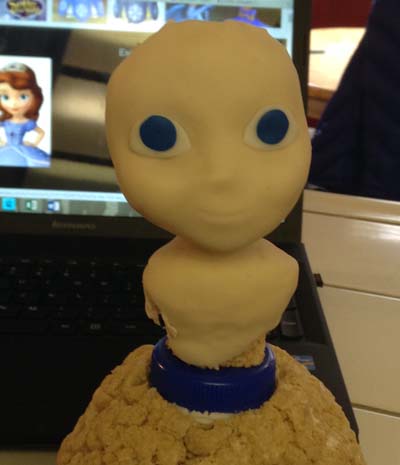 The rest was patience and time! It was really fun to see her come together. Please let me know if you have specific questions! Here is how I did the Castle Base.