To make these snowflakes I just used Wiltons Melties. I filled a frosting bag half full of the melts, melted them in the microwave and then covered my cutting board in wax paper.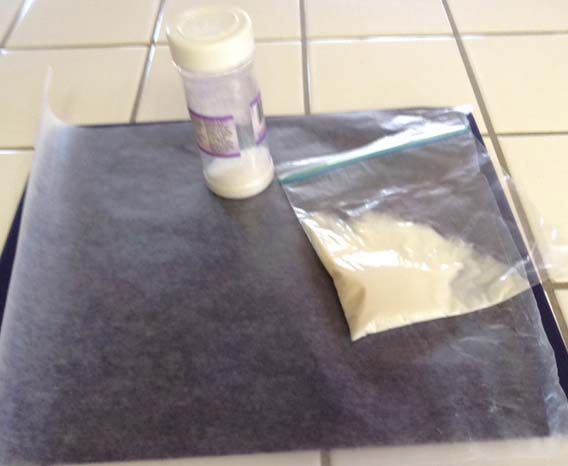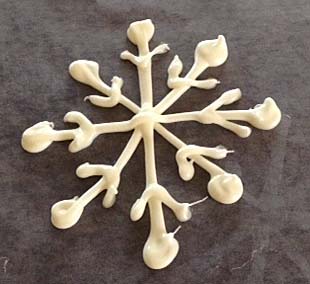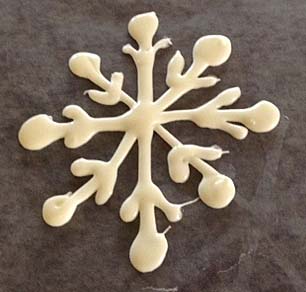 I drew the basic out line with the melts and at first it did not look so great, all my lines showed so the next step was to tap my cookie sheet gently on the counter until my snowflake was smooth.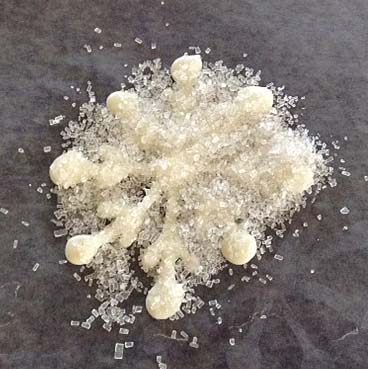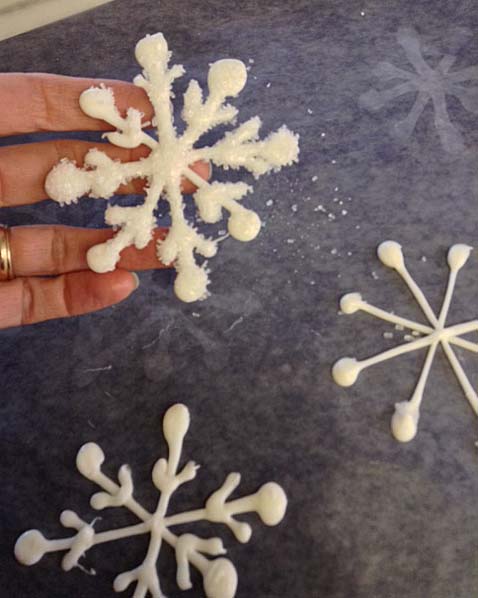 Then I covered it in clear sanding sugar (the excess just shakes off) and let it harden. I was in a hurry so putting the tray in the refrigerator helps to speed it along. I gently removed the snowflakes and put a little drop of frosting to make them stick to the cupcakes. Fun and simple. Gently peel off the paper and enjoy!