Cake Toppers tend to be the hit of the party, kids LOVE them. And its more fun that they have a delicious inside instead of solid fondant (which is also way too heavy!) When I am making my rice crispy inside I use THIS RECIPE and I like to let them dry overnight.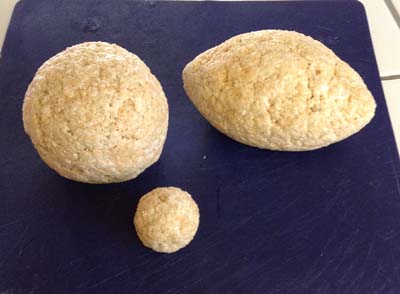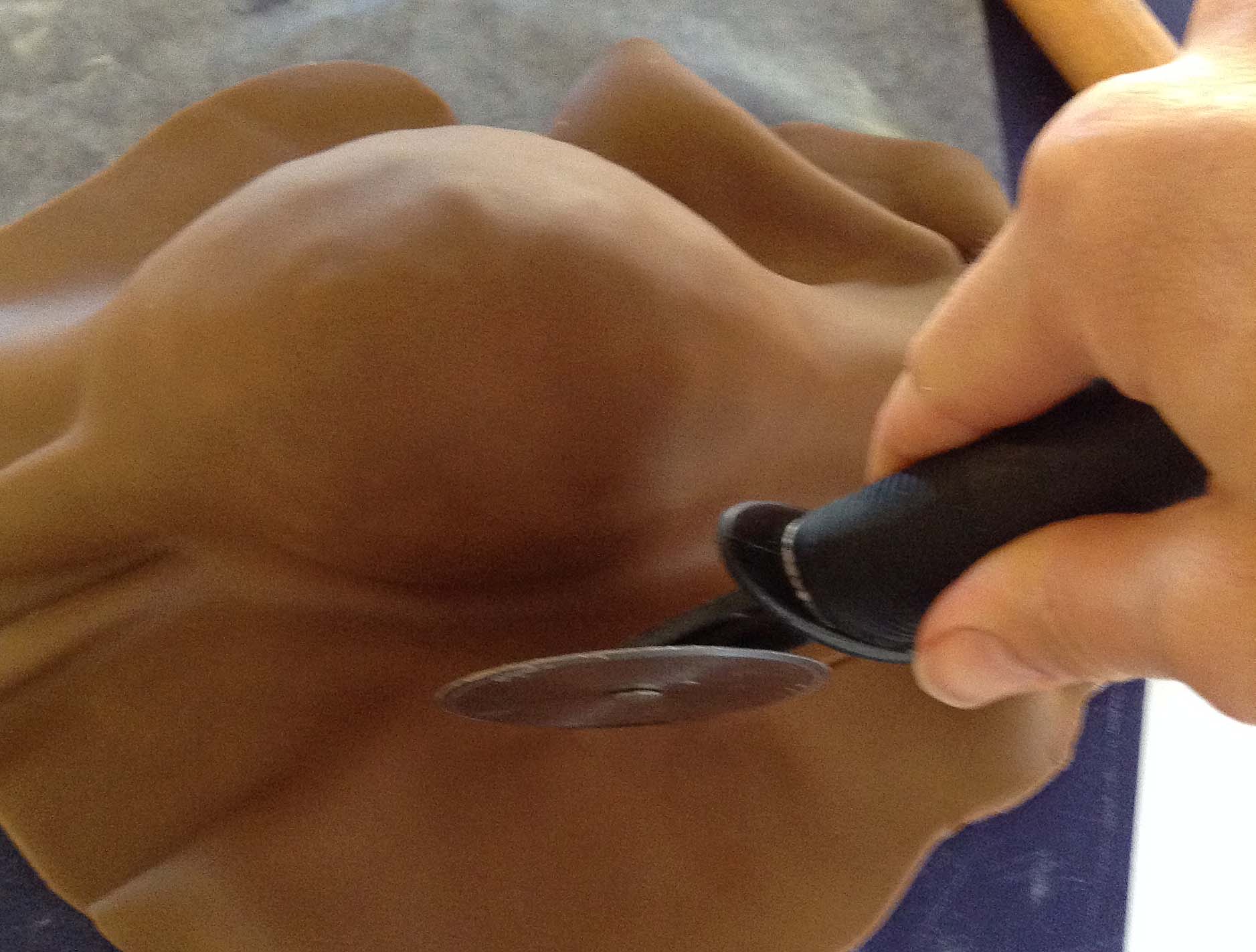 For the football I used Modeling Chocolate but MM Fondant with a little brown color would work too. I have used both but MC tastes the best :).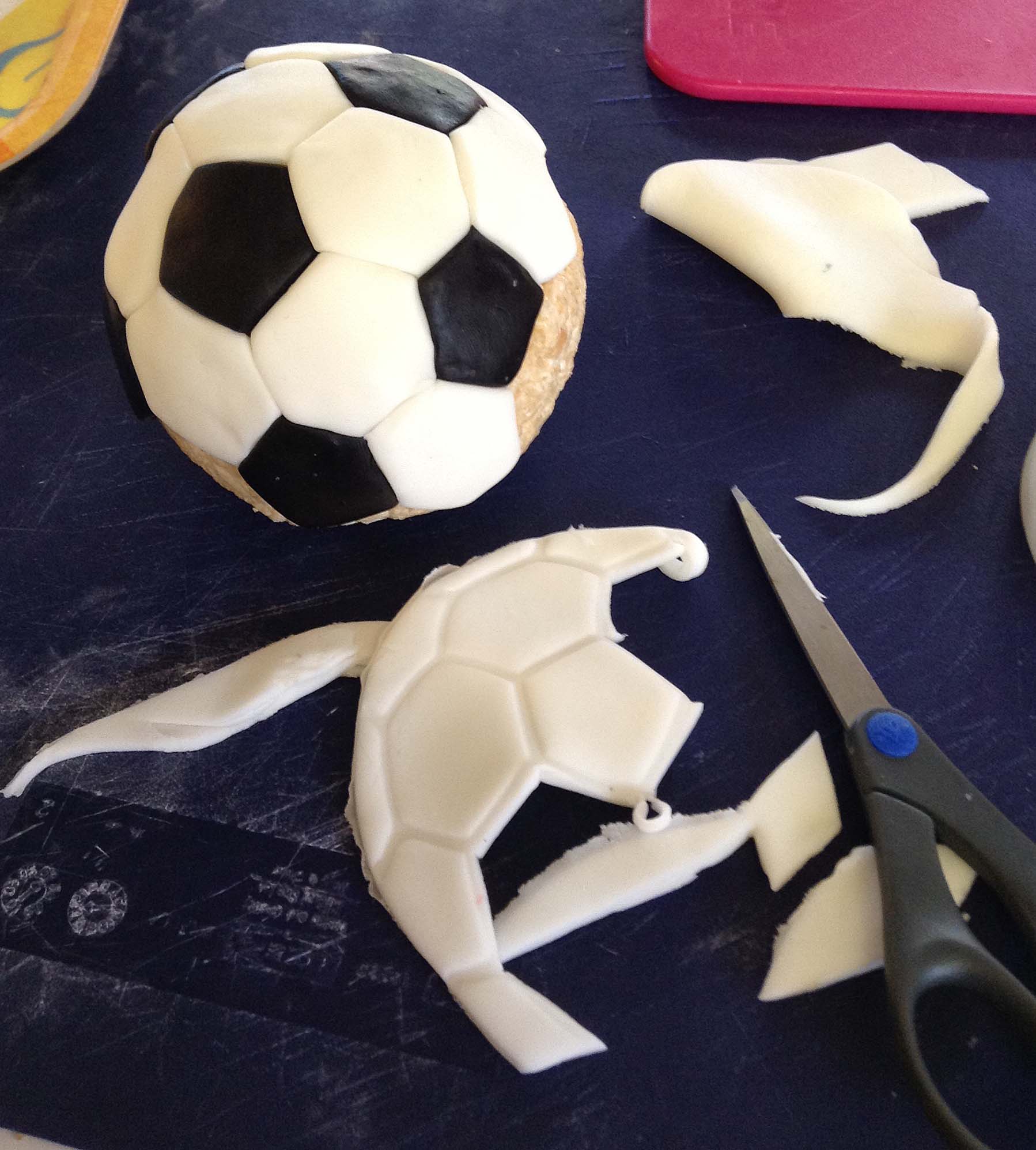 To make the soccer ball I rolled the fondant, covered it with wax paper and use a fondant roller to gently press the soccer pattern (I had traced it on the wax paper.) I used scissors to cut the pentagon/hexagon shapes.