I used homemade fondant for all the decorating here (recipe under "Tricks of the Trade") except for the red and black, for those two colors I used Duff brand because it has really nice stretch and those colors are so hard to make! I had little experience with covering cakes in fondant so I just went for it, luckily there was something covering the base of each tier to hide my errors :).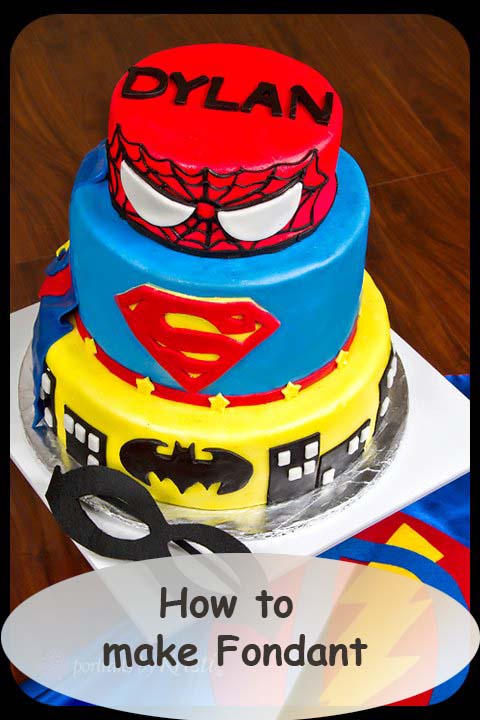 I didn't have an exact idea of how the Spider Man tier would turn out, I just started with the eyes and then started draping the black spider lines. I thought I might cover the whole tier with the lines but when it started to look like a mask I liked that look and finished it up with an outline.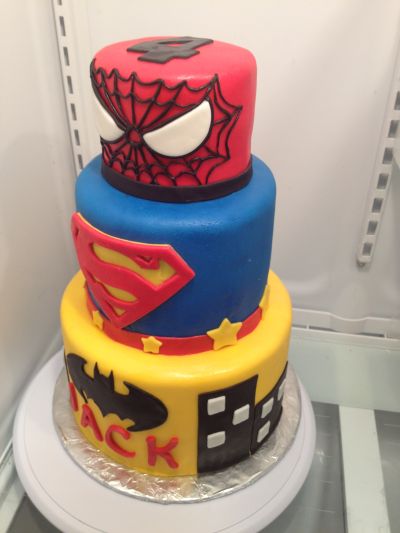 The Batman and Superman were time consuming because logos have to look exactly right. I always trace the one I want onto wax paper, cut it out and use it as a template, cutting it down as I need for each part.