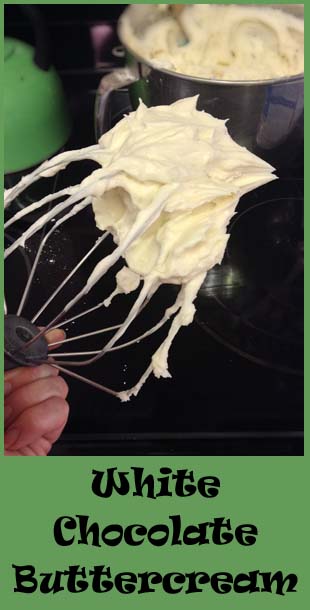 This is a really easy way to make a basic butter cream, over the top DELICIOUS! I really love this, it beats up so smooth and creamy and the flavor is amazing.
1 pound (4 cubes) soft unsalted butter
5 cups powdered sugar
1 TBL vanilla
1/2 cup heavy whipping cream
12 oz white choc (chips or bar)
I melt the chocolate in the microwave, 1 minute, add a tsp of crisco, stir, microwave 30 seconds, stir again and set aside. Mix the butter and sugar until creamy then add the vanilla and whipping cream. Once it is blended well pour in the chocolate mixing it in immediately. (Be sure to scrap the sides of the bowl well!) If you want it a little thicker you can add another 1/2 cup or so of powdered sugar. Enjoy!