Established in 1998 we are the Walburgers. Jonathan and I met at BYU while waiting tables at Carvers Steak house. I grew up in Oregon and Jonathan is from Southern Cal. Fast forward 16 years and we've got all these kids. I wonder often why I happened to be the luckiest mom in the world and get the best kids, but I am starting to think I am not the only mom that feels that way. The photo below is from March 2014. Scott just offically outgrew me. I am 5'7 and 3/4. He is 5'8 and wears size 12 mens shoes. How does this happen!?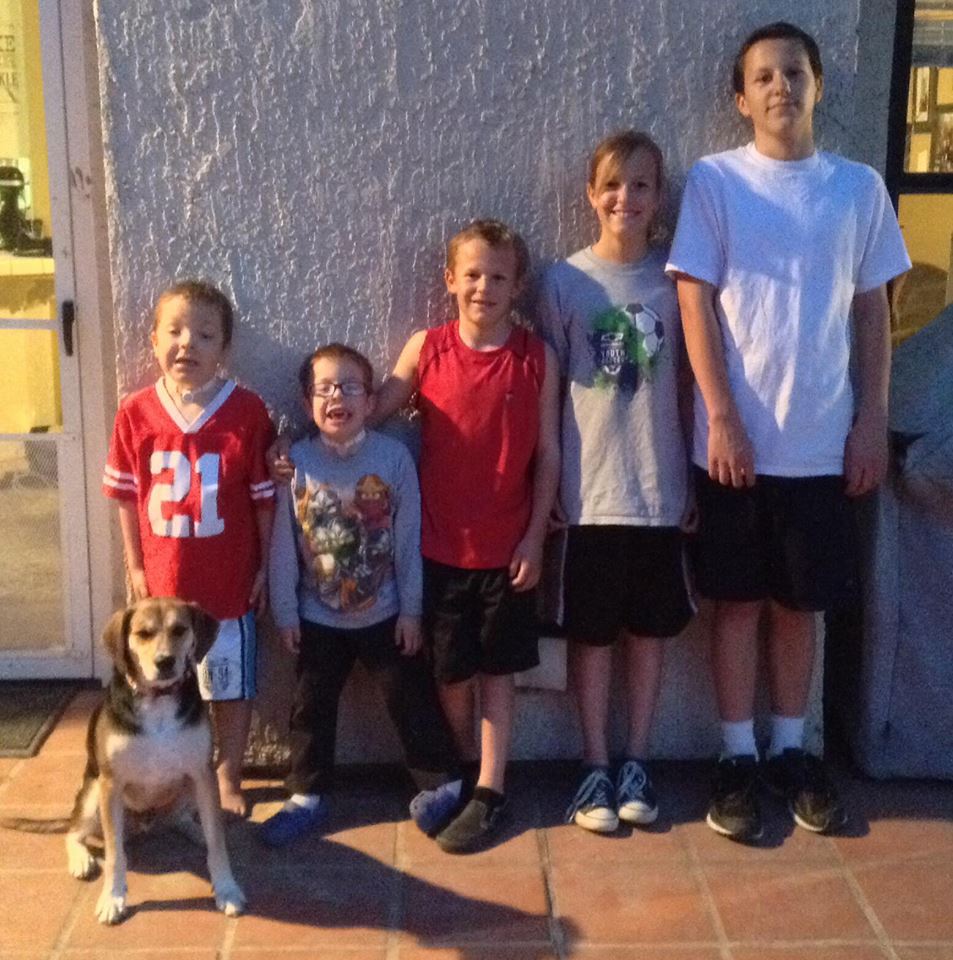 Jonathan- Dad
Beth- Mom
Scott- first born favorite son
Natalie- adored lovely very favorite girl in the world (never spoiled)
Jack- sweet boy sports addict middle child we love the most
Ben– sweetest and spunkiest he has to be the best one
Ty– last but not least, since he is our "baby" he rules the roost.
Ryder, beagle hound, adopted in September 2013, he was around 2 and he loves us so much we can tell it was meant to be.
And now TULA– Ben's CCI dog who is loved by us all!