These are perfect for when you need a treat but dont want to turn on your oven or spend all day in the kitchen. My kids thought these were awesome!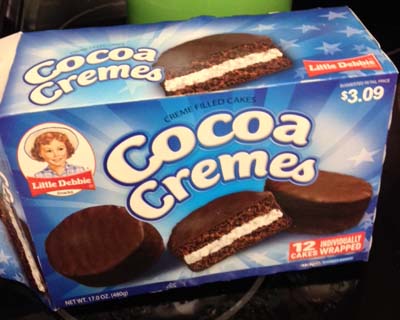 I used these "Little Debbies" and my first try ended up getting too smashed when I pressed the cookie cutter down on them. So I stuck the little cakes in the freezer for 15 minutes and then instead of pressing down with my heart cutter I gently cut around it with a sharp knife and it worked great! I am sure you could use any brand (and I want to try this with Oreo Cakesters!)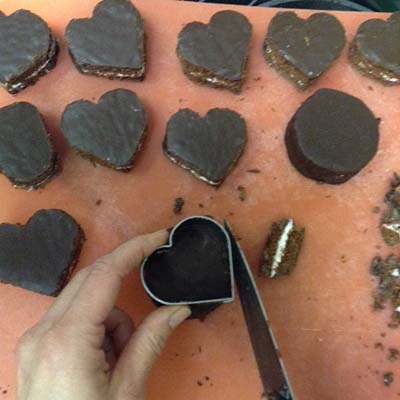 Once they were cut out I put down some wax paper and drizzled red Wiltons Melts over the top. Fast and easy!