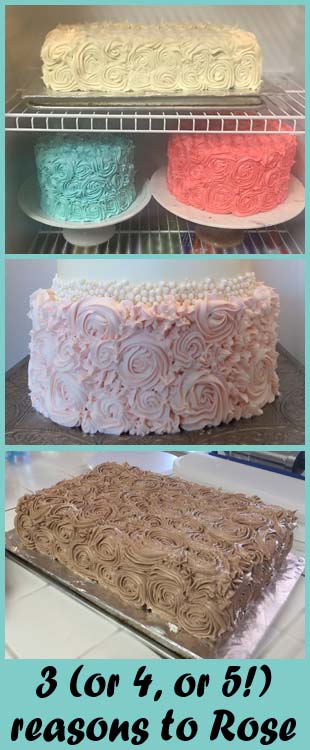 Of course there are more than 3 reasons- but everyone who loves cakes should master this easy technique. (My photo tutorial is HERE!)
1- They are FAST- instead of going through the process of smooth frosting or fondant covering this technique is such a LIFE saver. Weeks when I am booked up I can still add in a few rose cakes because they are so easy.
2- They can be Elegant like this 60th anniversary cake, or fun like this baby shower cake!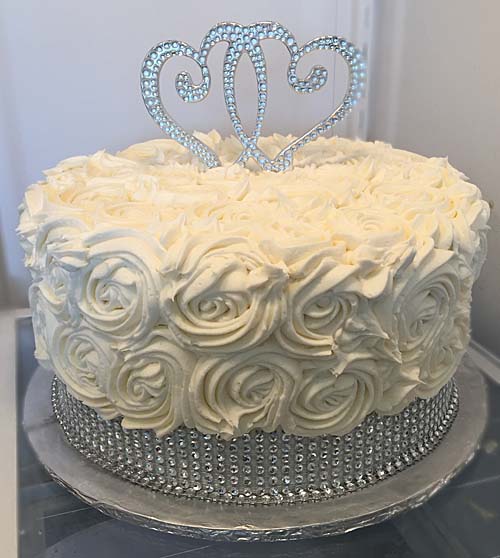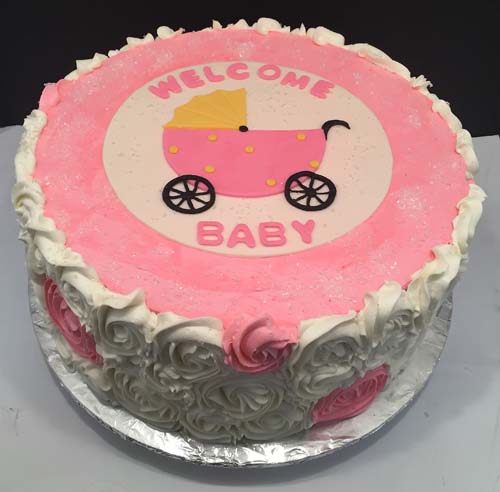 3- EVERYONE LOVES THEM! Seriously. They make even sheet cakes look good! They can be done in ombre shades, bright colors- anything you like. Try it, then you will see why I love Rose cakes so much!
Happy Baking!!