These cakes were all for the same party- so I wanted them to look different, but not be too demanding of my time.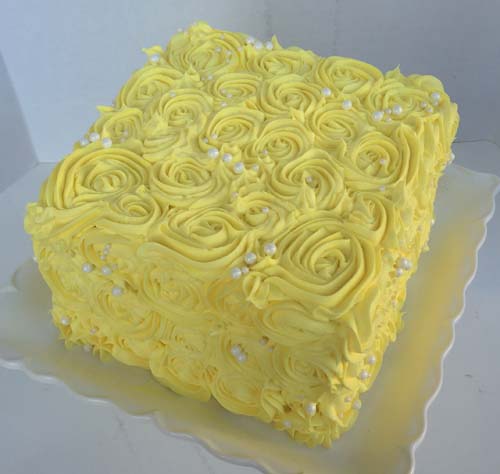 For the Rose Technique go HERE for my photo tutorial.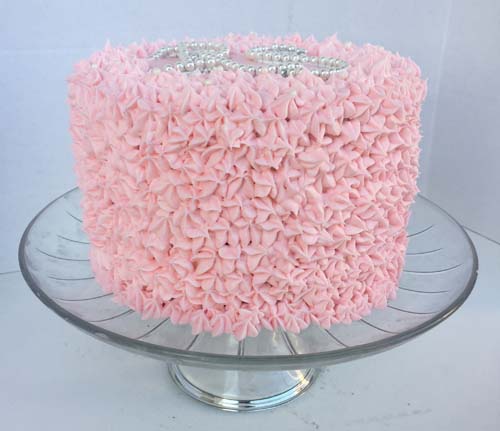 For the…. I guess I'll call it "Puffy Frosting" technique go HERE. 🙂
The next technique is a little time consuming but easy. Simply pipe fat dots in a line down the side of the cake, take a small spatula and simply spread each dot- starting in the center and pressing gently. The corner of a square cake is a little tricky but I think it looks pretty good! Then for the top I just kept going around in rows, then finished with a few paper flowers.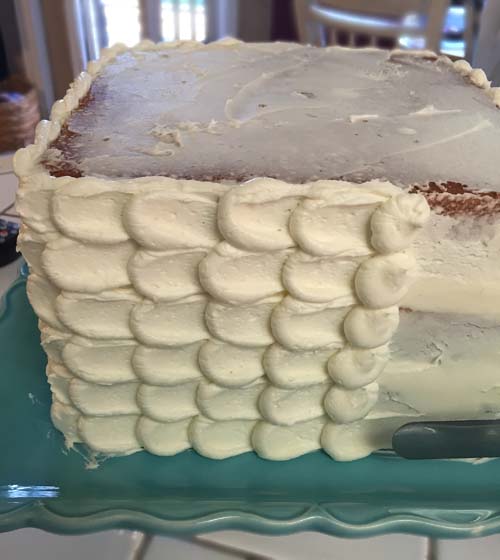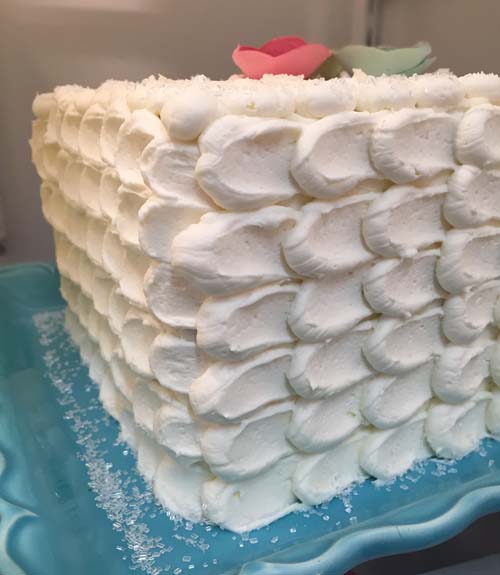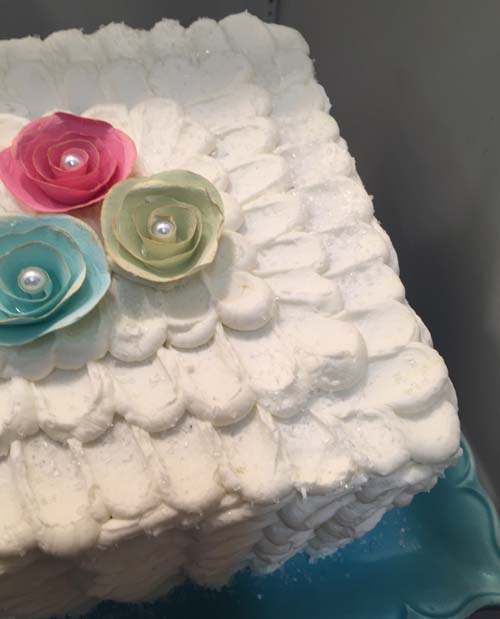 Happy Baking!