When I found out the theme of this party I was excited to come up with something really pretty and  more feminine than just barrel cakes so I cut my 6″ layers to start to form a "waist." (Of course this could be used for ANY princess cake!)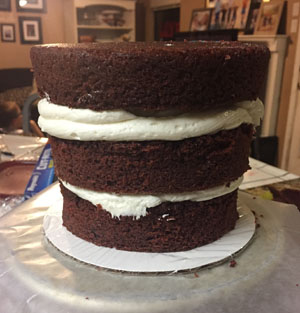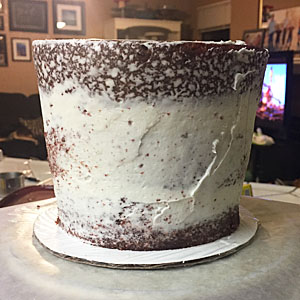 I chilled it completely before frosting and stacking it. Then I got to work on the fun part! I started with white fondant cut into strips,  then folded together gently to create ruffles.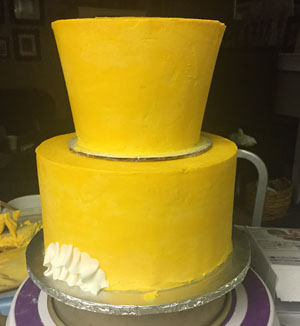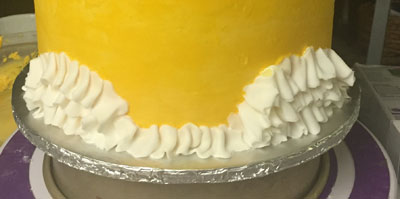 Once that was done I put strips of yellow fondant to form the dress hem, I knew I would be covering the top of that piece with more draping fondant so I obviously didn't make it look pretty 🙂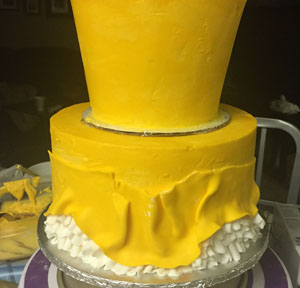 Adding this final part probably took me the longest! I kept trying to make the drapes of fabric with one piece of fondant, but finally I started using 2-3 pieces for each section and that worked better. I just folded each strip in half and started layering them to get the U shape.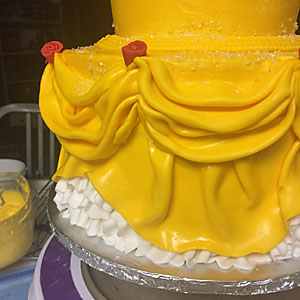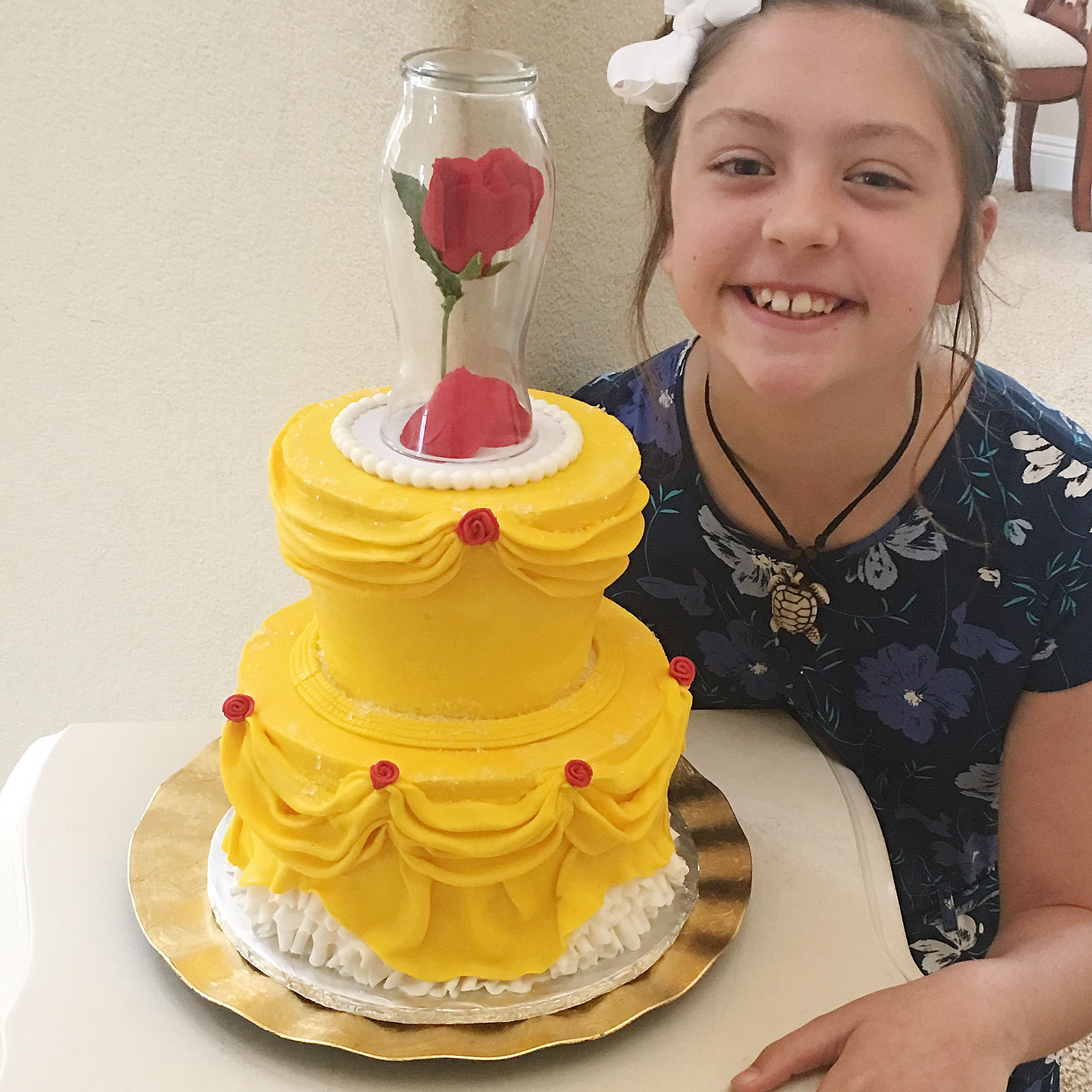 For the rose on top I found this vase and flower at the dollar store (score!) and I poked a hole through a 4″ piece of cake board, placed the stem through it, bent it and taped it to the bottom. I then glue gunned the vase over the top. I also stuck a wooden dowel through the board as well for more support into the cake. I glued the rose petal over it so you couldn't even tell. The look on the birthday girls face says it all!