This is a recipe that NEVER fails, I love it. I love that is has butter, milk and eggs and its so soft and delicious.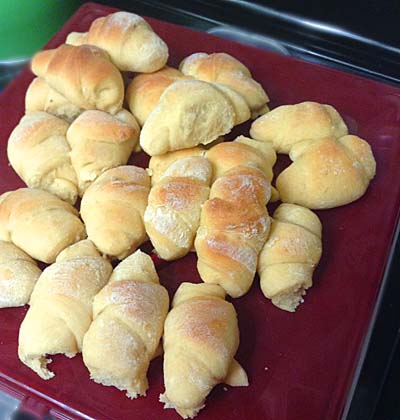 1/2 cup warm water
4 tsp quick rise yeast
1 Tbl sugar
(combine these in mixer and let it foam)
1 cup melted butter
2 cups milk (I heat the butter and milk together)
1 Tbl salt
1 Cup sugar
6 eggs
4 cups flour
Blend in mixer till combined then add 5 more cups of flour, let it knead in the mixer for 10 minutes.


(The dough is sticky, I roll it out in plenty of flour.) Cover and let it rise for an hour.
To roll it you can use any method you like but I cut long strips, then squares then triangles to roll.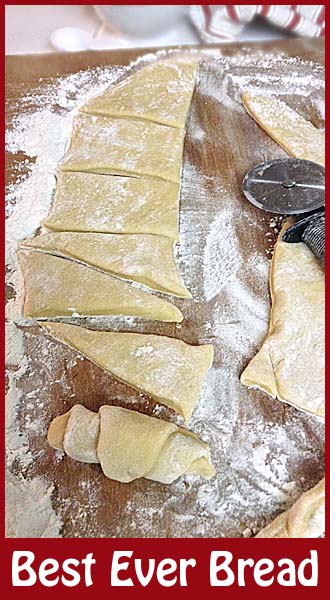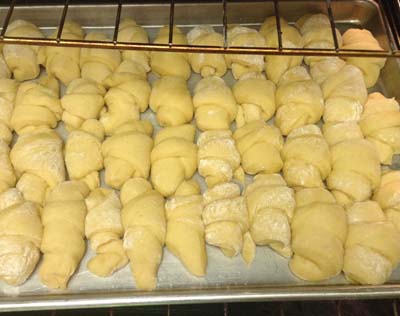 Once your rolls have risen for about an hour (a little less is fine) bake at 350 for about 14 minutes depending on how you rolled them out. Go HERE for the best honey butter recipe, they go fabulously together!