I was looking at those little fuzzy chick decorations (you know those funny little puffs that dont really look like chicks but are so cute?) and they gave me the idea to make these. They are silly looking- and sweet and I love them! Also- super simple which is nice.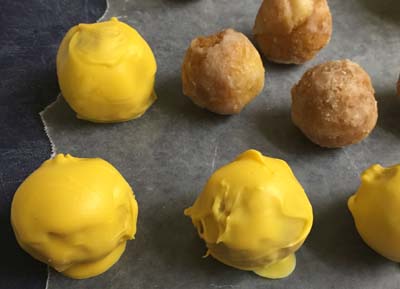 Take your STORE BOUGHT (oh yah) donut holes, dip them in yellow melties. They dont have to look perfect- you are going to cover them completely with frosting so it doesn't matter how they look.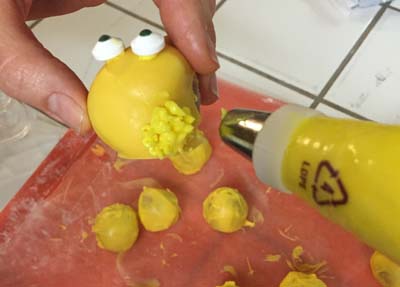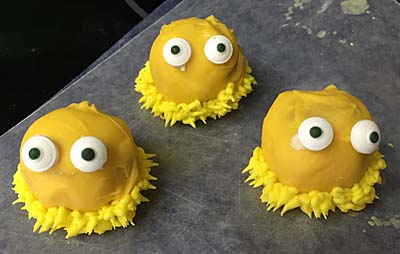 Glue the eyes (again, store bought! I found these at Michaels) and then pipe the bottom layer around the bottom of the ball so that you can set it down to do the rest of the piping. I used a Wilton tip #233 and just piped quick squeezes on the bag to get the little spikes, then Starbursts for the beaks and feet. Voila! Before I moved the chicks off the wax paper I let them sit in the fridge to get really firm, then lifted them gently with a flat knife. These are cute on their own or as cupcake toppers!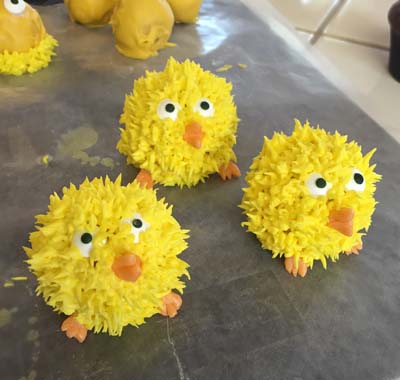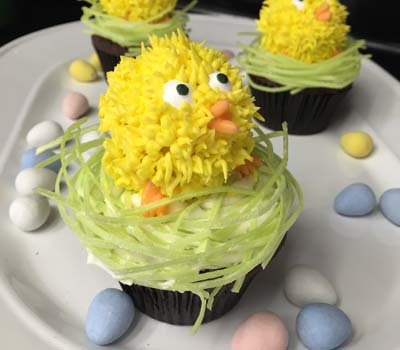 I know they are kind of goofy looking but I just love these!! If you're ready to take it to the next level go HERE to see how to make the cake pops. 🙂
Happy Baking!