Another ruffle cake- this one was based on the pink and orange decorations used in the party and I love its uniqueness! Anyone can ruffle, just pull up a chair and turn on a good show because its time consuming!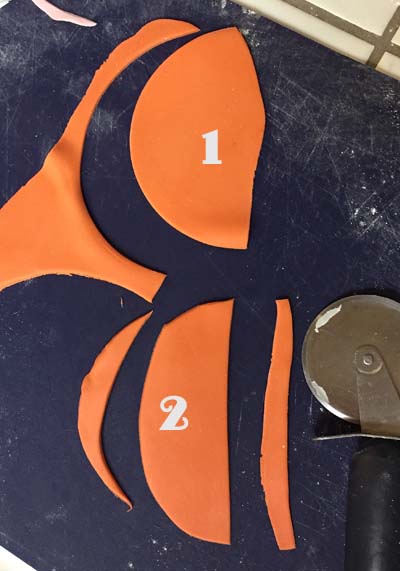 1– use a circle cutter to get your start
2– cut the half circle down to more of a rectangle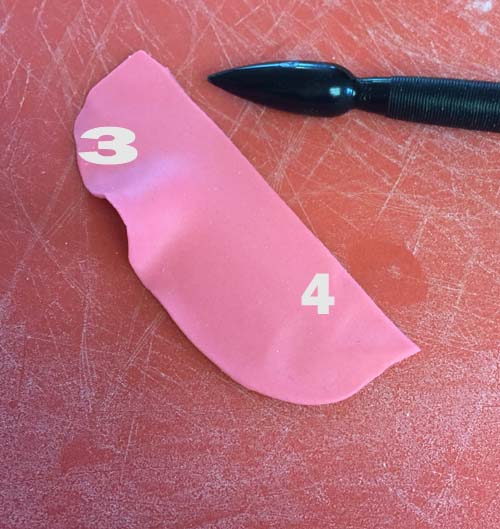 3– ruffle the edge then 4– press the straight edge onto the cake letting the ruffle hang over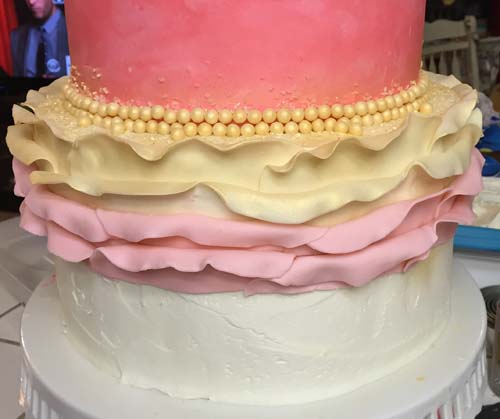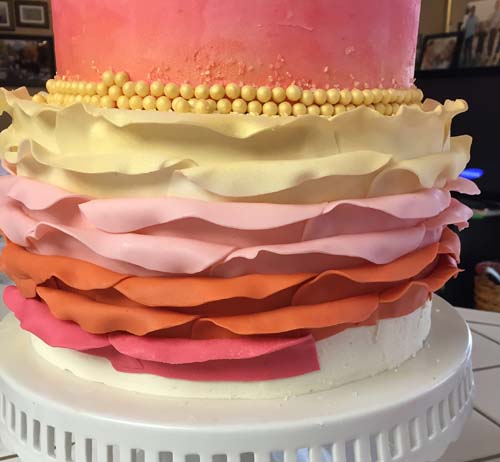 I love the little banner they put on it at the party- and the cute family that picked up this surprise cake!