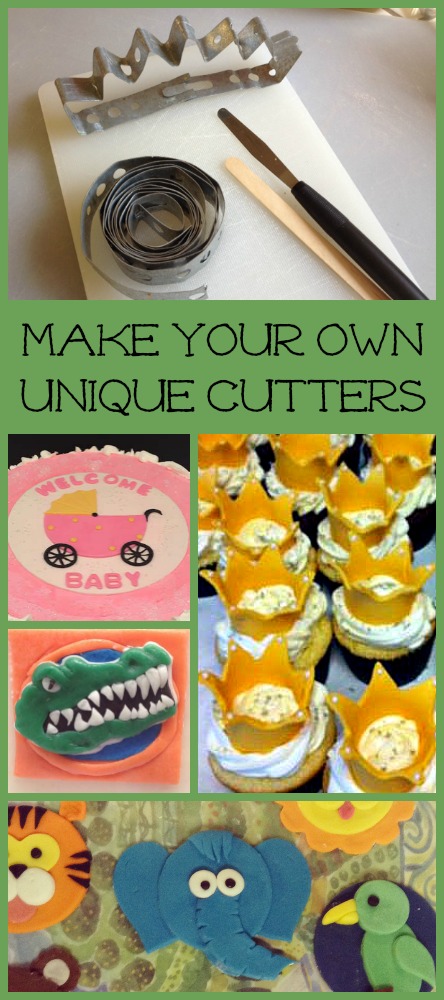 Sometimes I just cannot find shape or size that I need to cut my fondant decorations. This easy technique comes in handy. To make the crowns I bought some pipe ribbon at home depot, its a roll of bendable metal about an inch wide.
(This works great for any odd shape, like the pentagon on a soccer ball!)
I used metal cutters to cut a strip and then just kept crimping my corners with a butter knife (or popsicle stick, or any little tool) until I had the shape I wanted. (Sometimes I draw the shape on want on paper to line the metal up with.) You can go HERE for my favorite Fondant recipe then get started on your own designs!
(If you have any concerns about food coming into contact with the pipe ribbon place saran wrap over the fondant before cutting.)