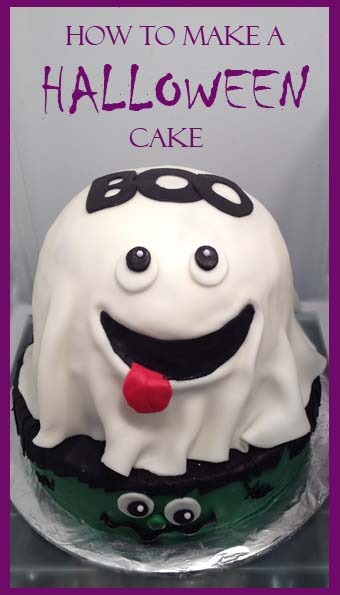 I loved this silly cake! To make the Ghost I frosted and stacked 8″ rounds topped with a 6″ round. I rounded the edges and then used crumbled cake mixed with a little frosting to fill in the gaps and really round the top off. I then frosted it with a crumb coat and chilled it before covering it with fondant. (The recipe for the fondant I used can be found under "Tricks of the Trade.") It was easy to cover because it didn't have to be smooth at the bottom.
I used small scissors to cut the edges once it fell where I wanted it to.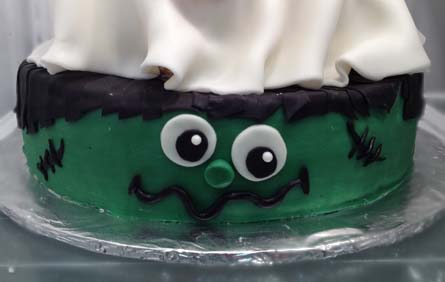 The monster was made with two 10″ rounds. To make the hair I took a strip of black fondant and went to town cutting "bangs". I wound it around the cake top (that I had frosted with the "Smooth Frosting technique") leaving it longer in the back.