Ruffle Cakes are just so pretty, I think its one of the prettiest ways to make a girly cake.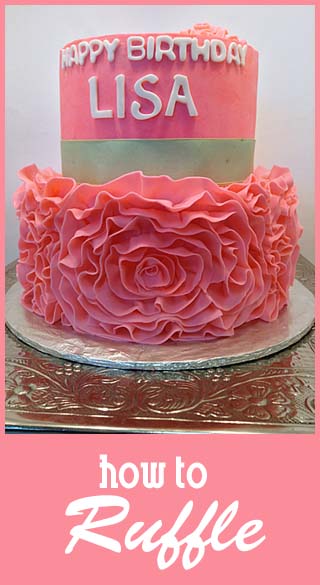 I start by making the outline of my four big flowers so I can space them correctly. I use this technique here to fringe the edges.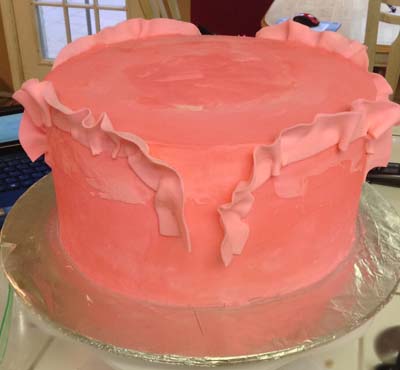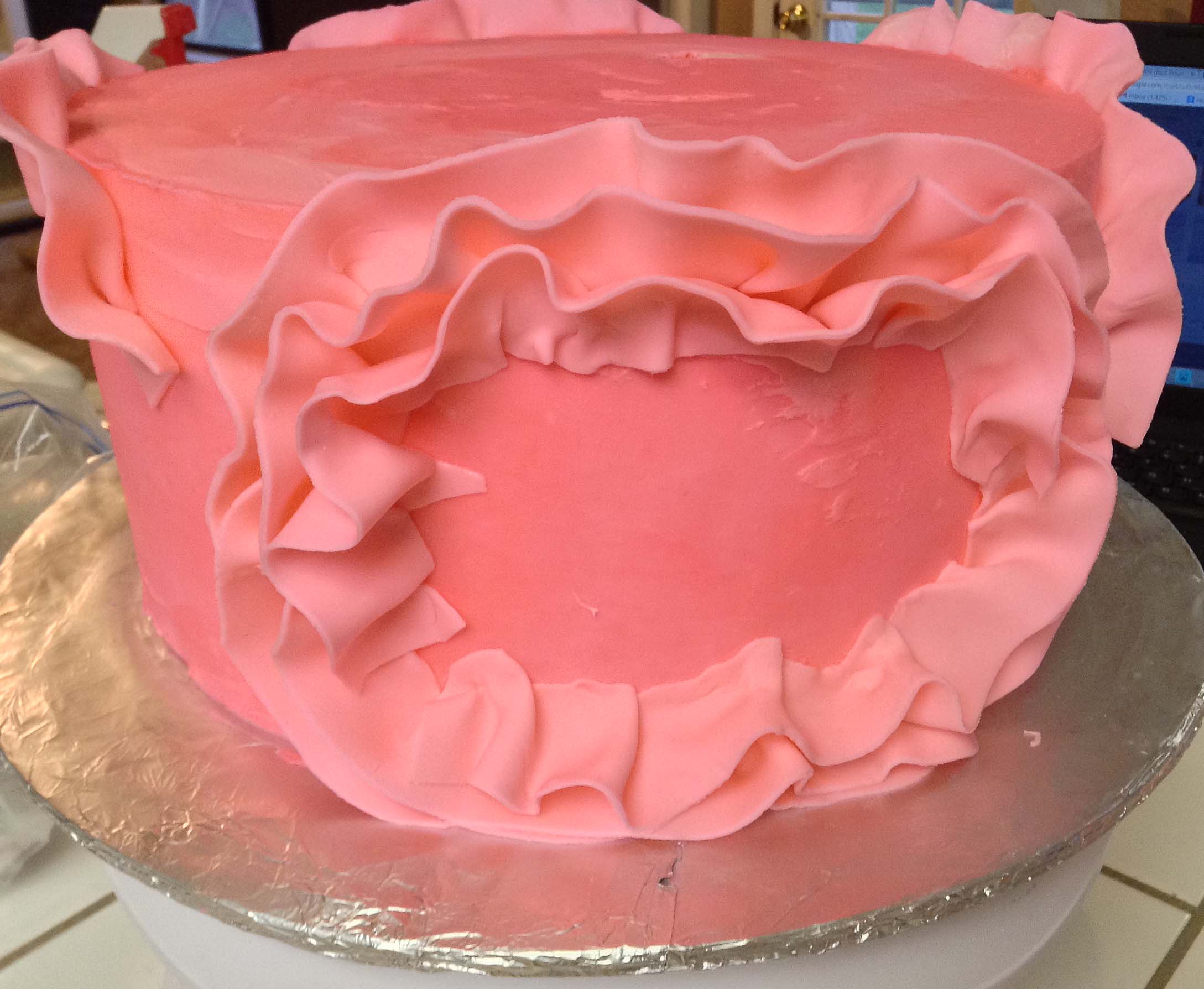 I just keep adding (and adding…) strings of fondant until my circle is filled in.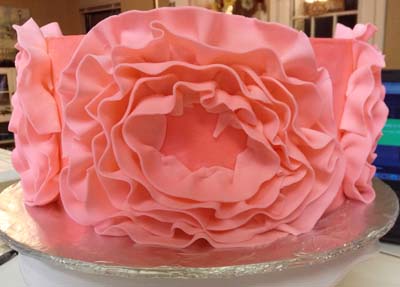 I then fold the edge over on a strip of fondant, and roll it into a small center flower.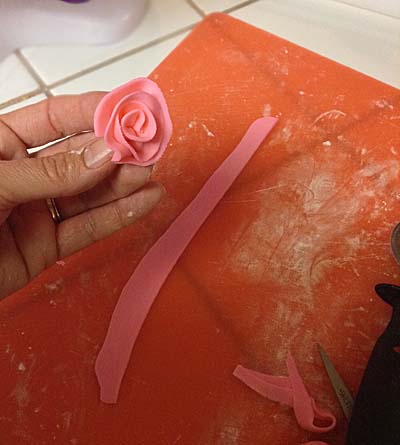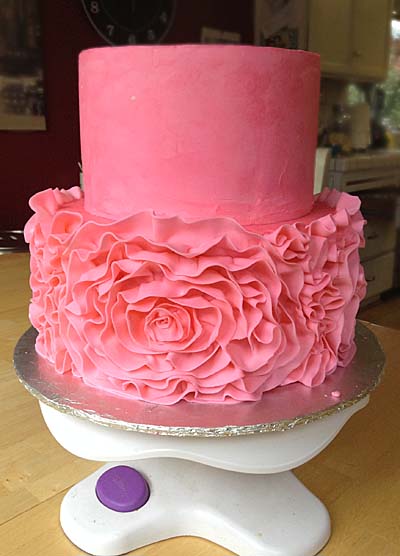 You can see in the first photo how I did the ruffles between the big flowers, just winding them into triangles. Tada! Let me know if you have any specific questions!