This was so fun. The inspiration came from this cartoon and I thought it was the cutest idea!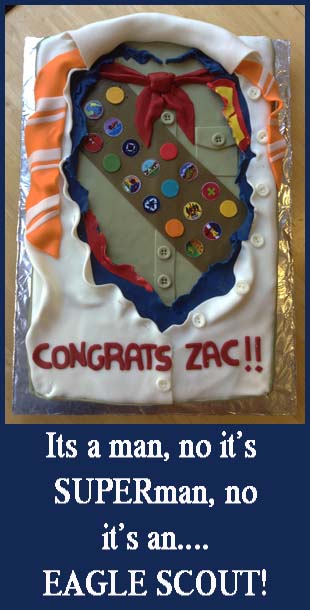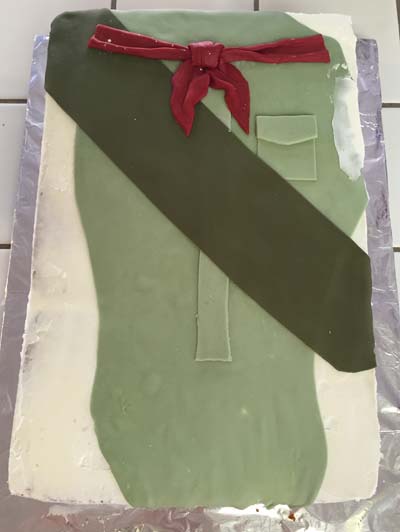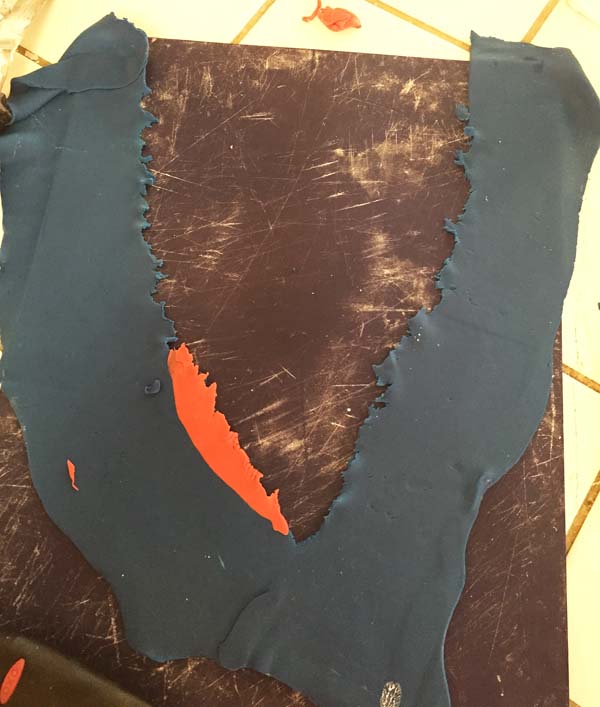 To make the superman layer I ripped the fondant and then gently started pressing red fondant along the edges.
For the badges across the front I printed up the ones I wanted and laminated them before placing them on the sash.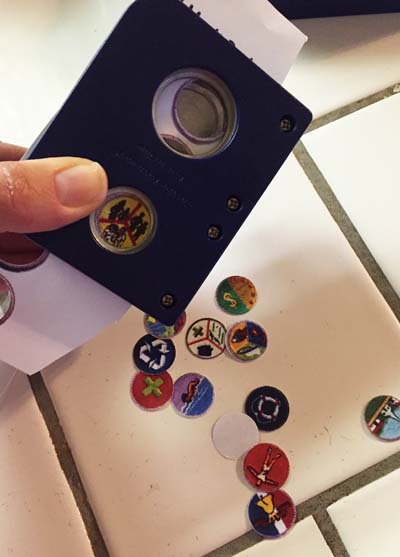 For more Eagle Cake ideas go HERE