This cake was actually not as time consuming as it looks. I built a rectangle shape cake and stuck it in the fridge to chill.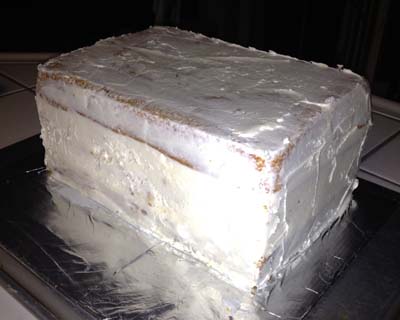 Since I didn't want to worry about a heavy cake "lid" I built the top out of rice crispy treat.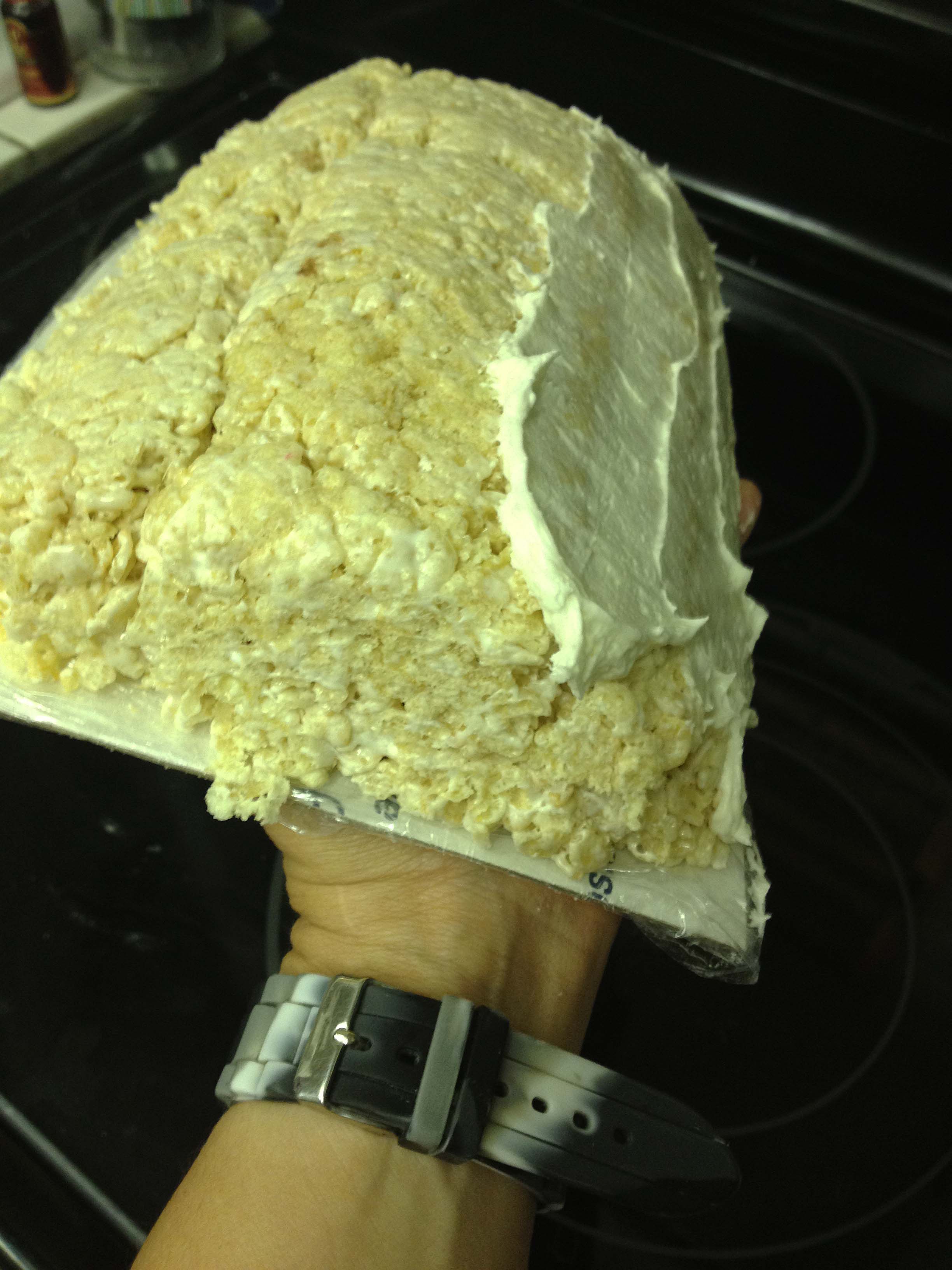 To get the wood grain look I used this recipe for Modeling Chocolate, using light and dark melts to make 2 different colors. I made long rolls of the MC and then started wrapping them together mixing a little but not completely so that there would still be streaks of color when I rolled it out.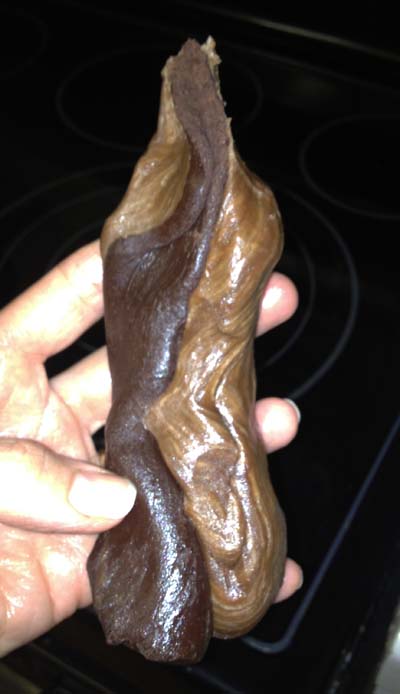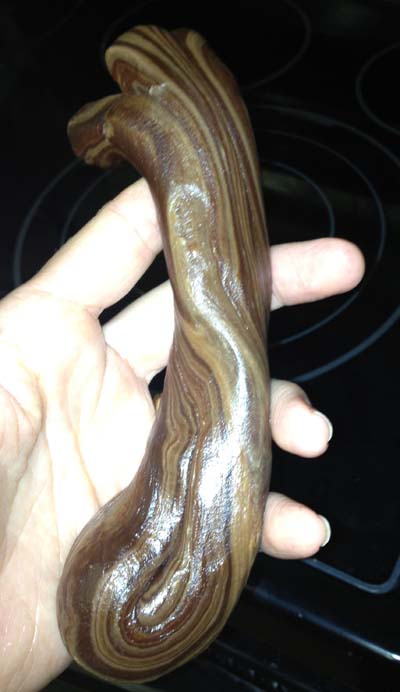 I cut out four panels to cover the sides and then used fondant for the Black borders. It was a huge hit!