When making flowers that will sit on top of the cake I don't use the toothpick trick like I did with THESE gumpaste flowers that needed to support themselves. Instead I use cupcake pans (or empty egg containers or anything!) and Saran Wrap. Lots and lots of Saran Wrap. I like it better than tinfoil because its softer on the petals and really easy to bunch up into little supportive balls or rolls.
I made 3 sizes of petals ahead of time (3 days ahead if I can) and I use circle cutters! Super Easy. I just ruffle the edges until they are unique then set them on Saran Wrap so be sure they don't dry flat. Then when they are stiff I start adding them with just a dab of water (or to really make them stick some gumpaste powder mixed with water to make "glue") to my center one layer at a time, letting it dry in it's "nest" for a couple hours in between.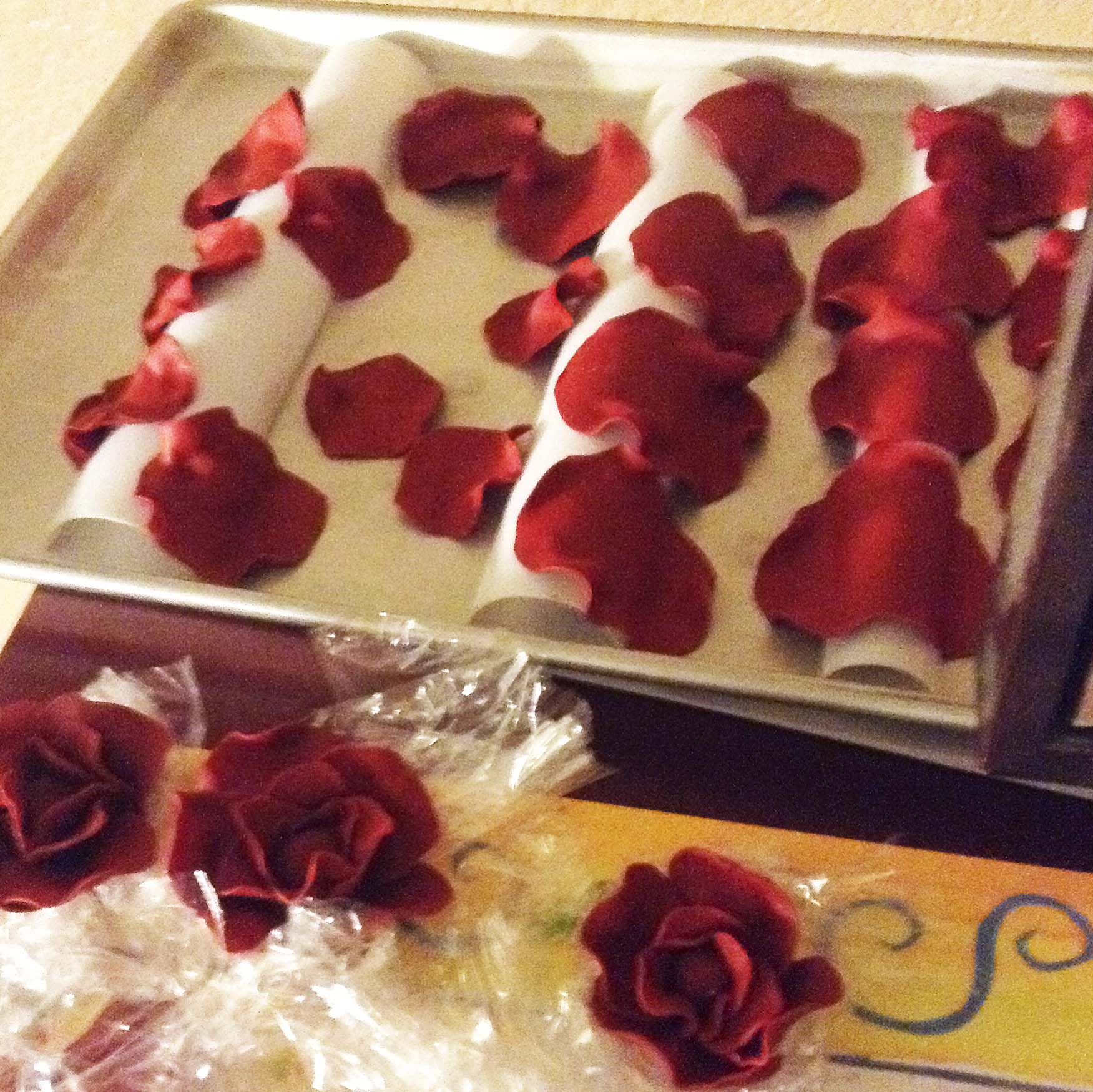 Once you have the basic center of your flower you can set it on the cake and start adding additional petals around it which is what I did for this cake!.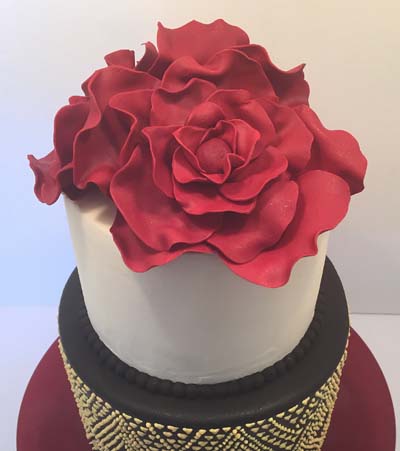 Happy Baking! Let me know if you have specific questions 🙂